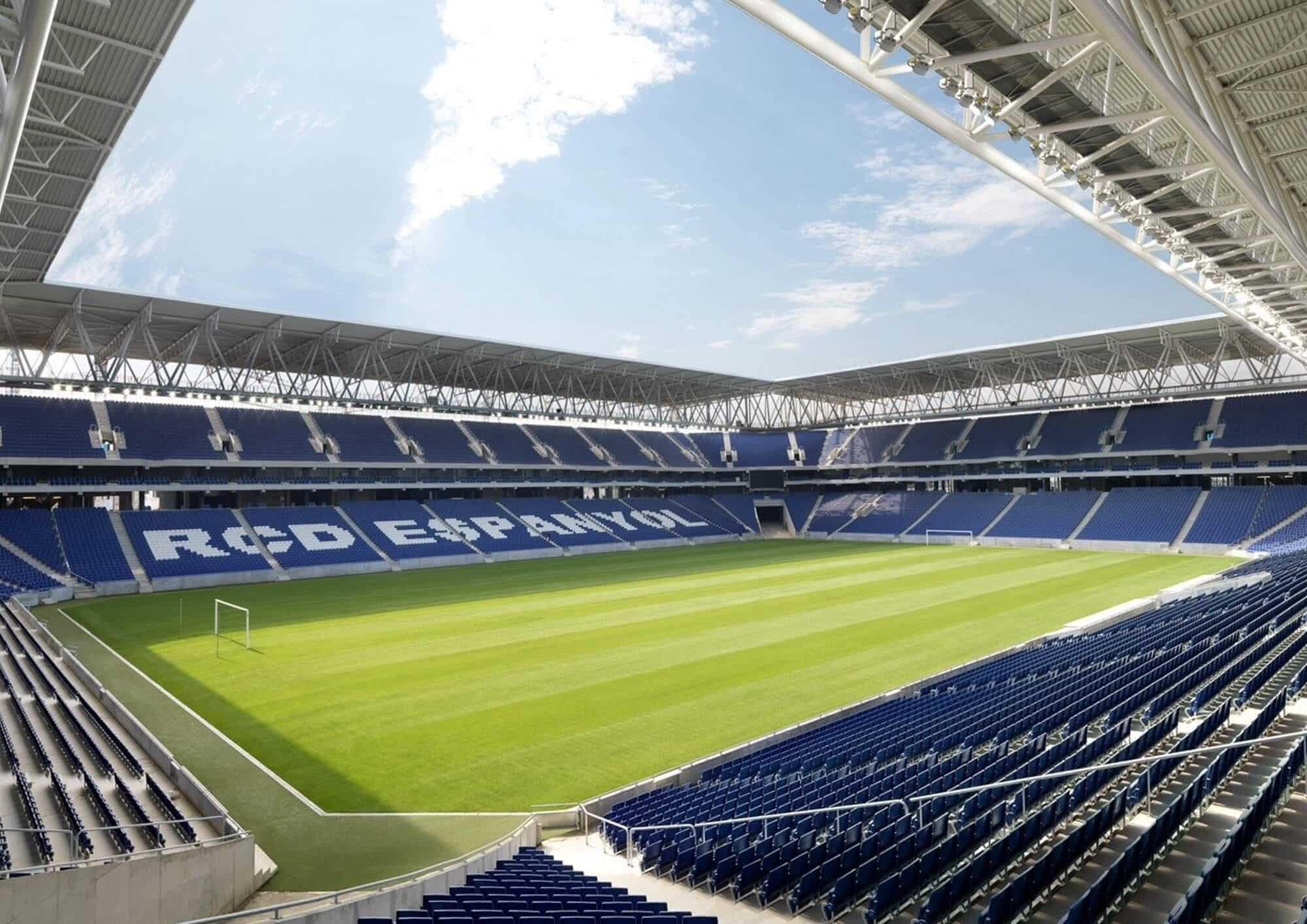 RCD ESPANYOL
Estructure of RCD Español's soccer stadium
Location: Cornellà / El Prat, Barcelona, Spain
Client: RCD Espanyol
Services: Project and structure construction management
Surface Area: 120.000 m2
Year: 2005-2009
Indus did the calculations for the concrete structures for the RCD Espanyol's new stadium.
The project stands out for its reduced construction time thanks to the high industrialisation and prefabrication of the structural elements.
The RCD Español's new stadium has the capacity for 40,000 people, built over a surface area of 214,017m2.
It is important to highlight some constraints of the project, like the limitations of the plot
from a geotechnical point of view, the uniqueness of the distribution of the loads, horizontal pressures, the arrangement of the expansion joints every 60 or 70m, unique areas, etc.
The time limit set for the completion of the project was extremely tight, which is why we combined prefabricated sections with in-situ elements, in anticipation of problems.
Indus resolved the issue of the foundations with prefabricated pilings of reinforced concrete rammed into a ground with low weight bearing potential.
Regarding the structure, it was formed by rigid porticoes placed perpendicular to the facade, and with floor slabs leaning on them. To make them rigid in the face of horizontal pressures, which was the structure's weakness, a set of reinforced concrete screens were placed perpendicular to the main porticoes.
The stands and the passageways are prefabricated pieces made in the factory, and the floor slabs are a combination of prefabricated and in-situ elements.
The beams that bear the weight of the stands were prefabricated and made from reinforced concrete. They lean on the pillars, and support the prefabricated isostatic stands, which are made from the same material.
To sum up, an optimised solution for structural elements was developed, meeting the deadline and maintaining the desired quality, encouraging prefabrication with conventional or high-performance concretes and the creation of structural elements in factories.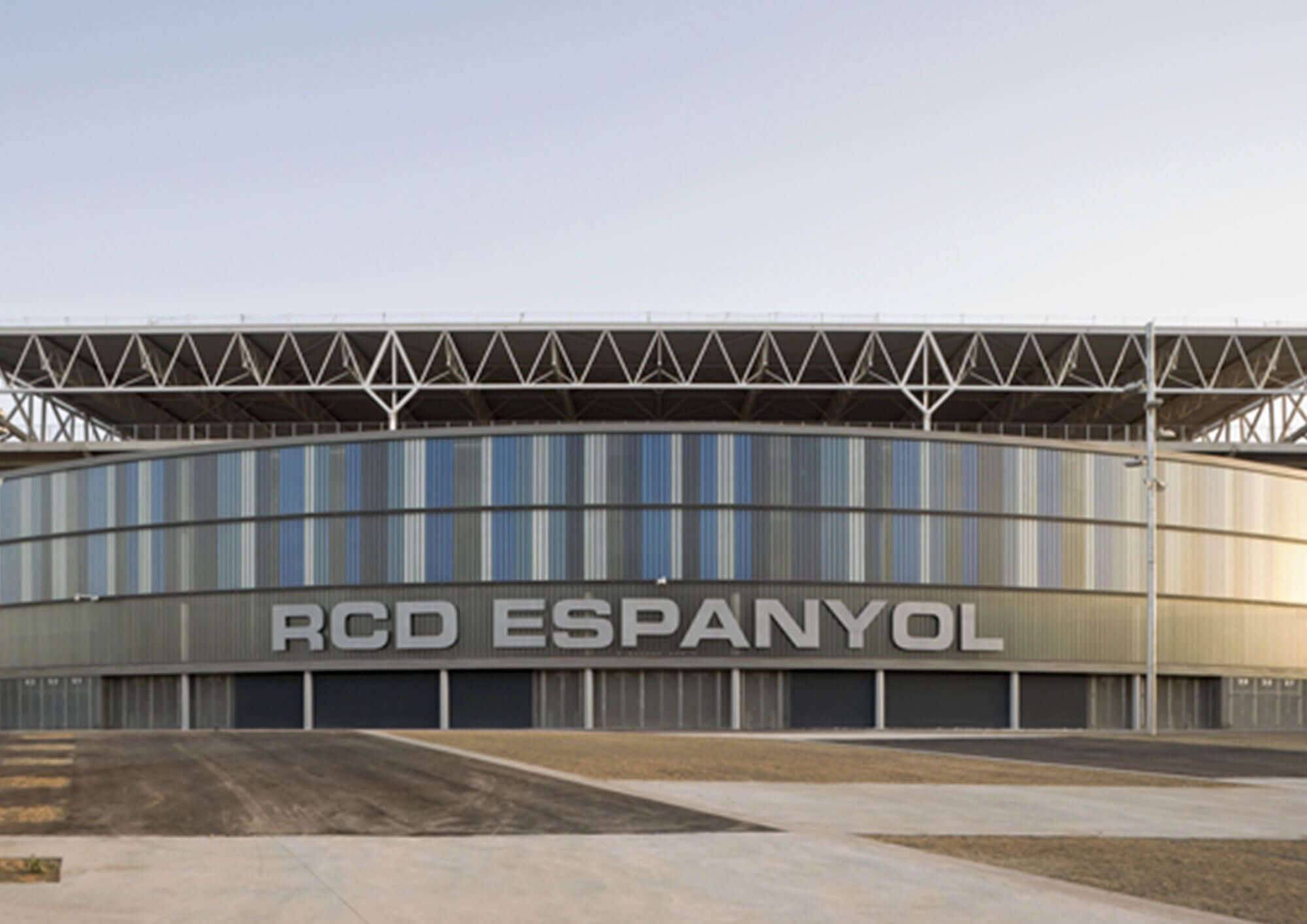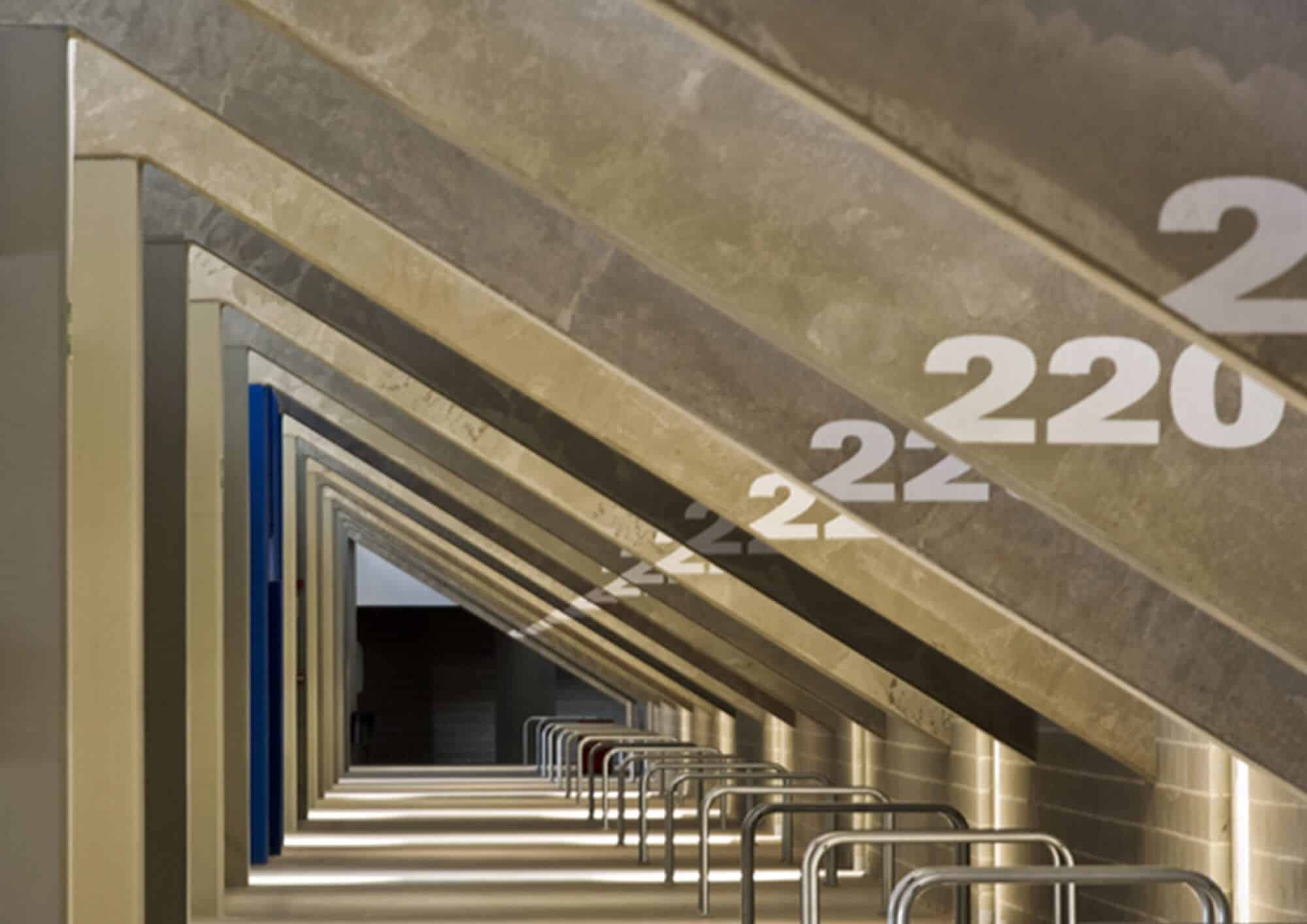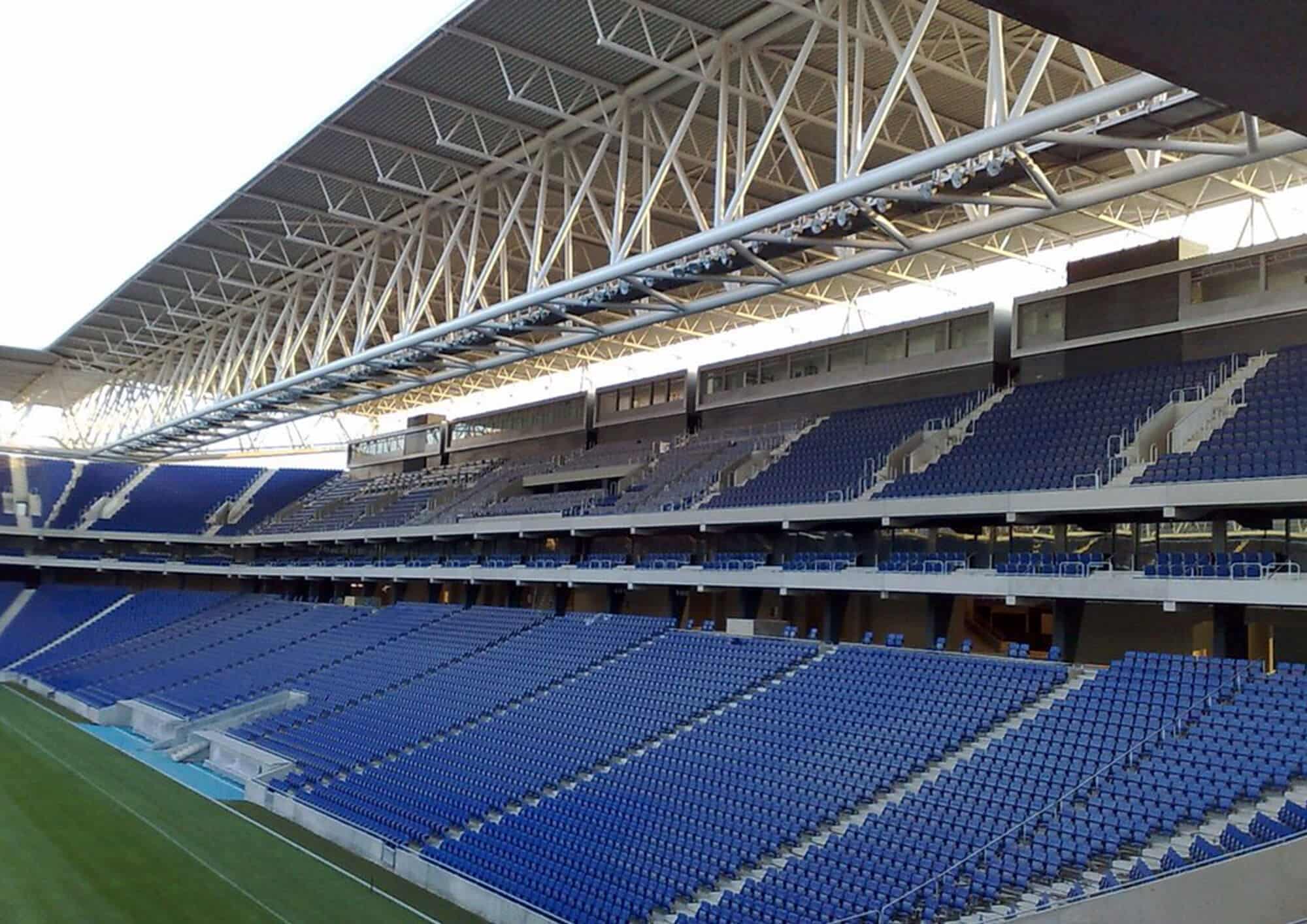 Central Barcelona
Via Augusta, 4, 08006 Barcelona
Teléfono: 932 17 56 54
Delegación Madrid
Paseo de La Castellana 259 C,
Planta 18; 28046 Madrid
Teléfono: 918 893 745