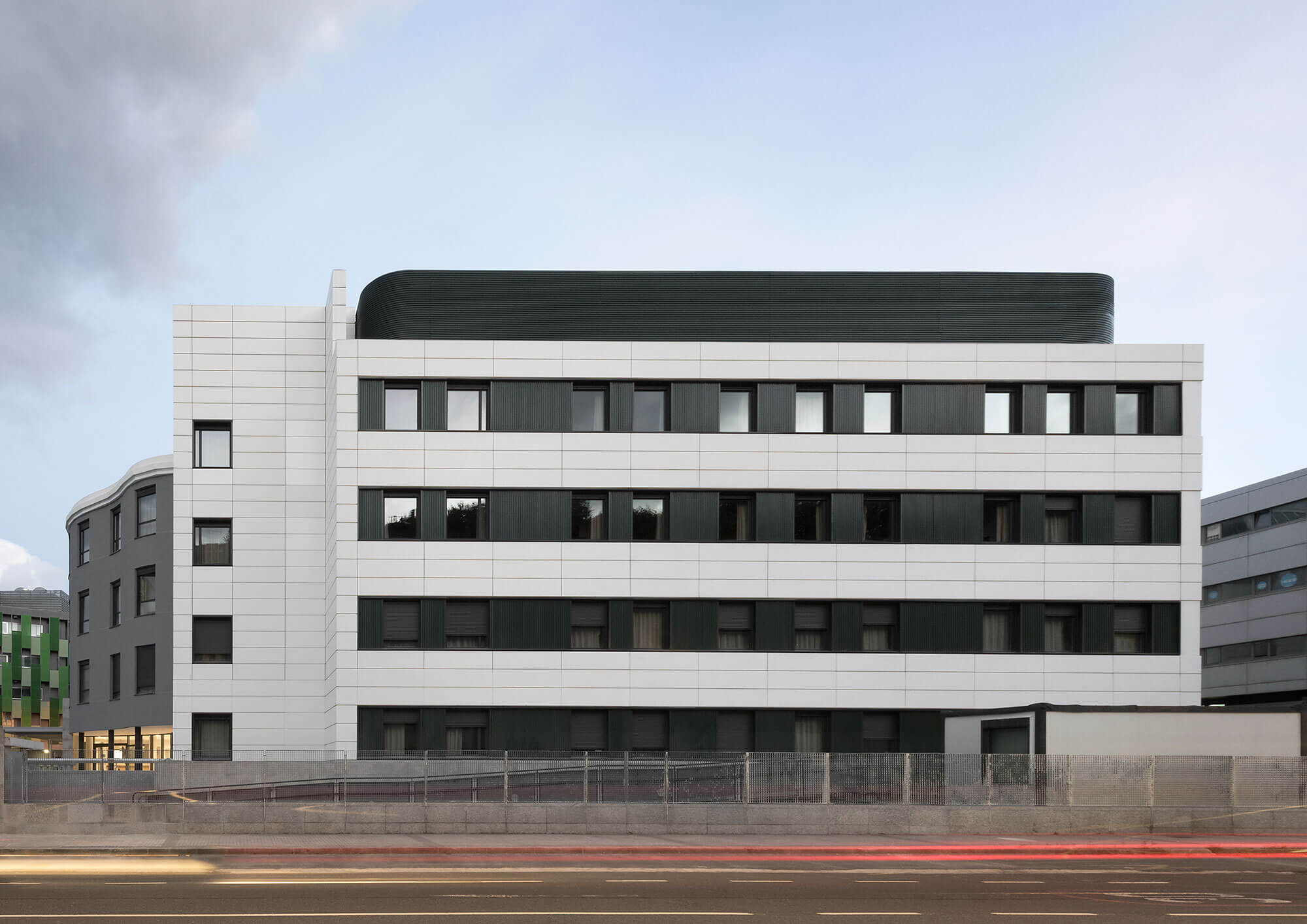 SAN SEBASTIAN LIVENSA LIVING
STUDENT RESIDENCE
Location: San Sebastian (Euskadi)
Client: GRUPO MORAVAL
Services: Project Management
Surface Area: – 19.867 m2
Year:2018-2020
The Livensa Living Residence in San Sebastián (Basque Country) has begun receiving the first students this September, as the new the university year starts.
The residence at Calle Portuetxe 35, close to the UPV / EHU and Tecnum campuses, is the building that previously housed the headquarters of the Banco Guipuzcoano and has been completely rehabilitated for new use.
The residence is composed of two linked buildings with common basements for parking vehicles (cars and bicycles) and four floors above ground. It has 319 single rooms, each with its own fully equipped kitchen and private bathroom. There are common areas, such as study rooms, a gym, a cinema, a games room, music rehearsal spaces, and leisure areas. It is remarkable the high quality standard of all the facility.
The residence has been developed by WP Carey and Grupo Moraval has acted as promoter. The firm IA + B has been the author of the architectural project, Inarq has designed the MEP installations, Stufive is responsible for the structural design, and Slam for the management of the works. VDR has been the contractor. INDUS has acted as project management.