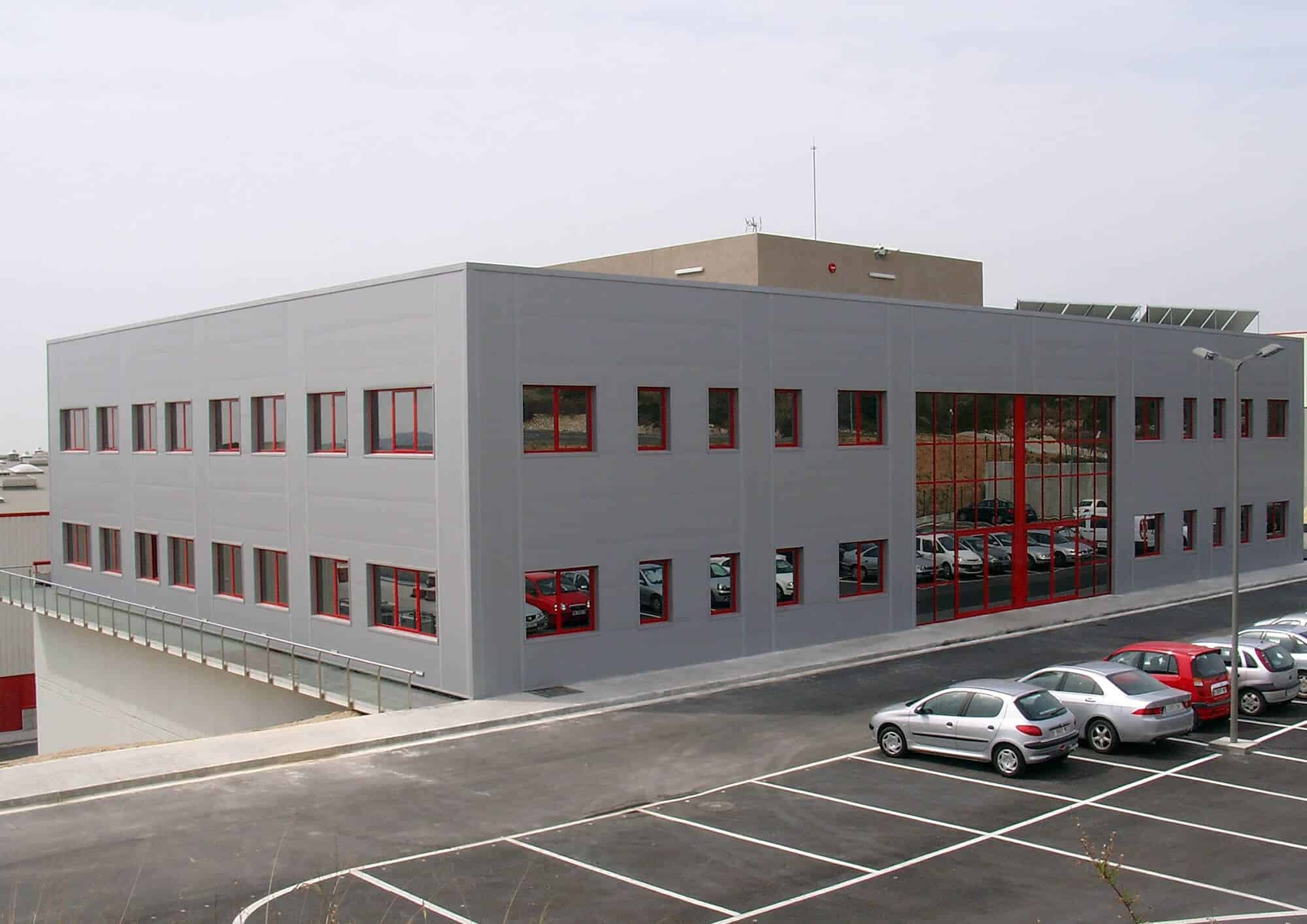 PRYSMIAN-PIRELLI
New plant for the manufacture of energy and telecommunication cables, and headquarters
Location: Vilanova i la Geltrú, Barcelona, Spain
Client: PIRELLI
Services: Project and construction management
Surface Area: 57.800 m2
Year: 2001 – 2004
Pirelli Cables and Systems constructed a new industrial complex to house two factories for the manufacture of telecommunications and energy cables, as well as its headquarters, covering 10.7Ha and 57,800m2 built, which would completely replace the old facilities at the Vilanova i la Geltrú centre.
After carrying out a study into the technical viability of the industrial complex, a challenging movement of land started: 224,000m3 of excavation and 112,000m3 of compacting.
For the design, the visual impact of the plant on the surrounding environment was taken into account.
For example, the choice of levels for the platforms and the distribution of the different volumes over these levels were considered carefully.
Using colours that fitted with the chalky landscape for the facades, we tried to integrate both administrative and industrial buildings, aiming at unifying the complex.
The plant for the production of fibre optic cables for telecommunications is 14,500m2, 12,500m2 of which are intended for production, the rest being offices and ancillary services. It was built using both special and conventional foundations on a platform of 32,000m2, optimising the plot and the available surface for outdoor activities. It combines functionality, quality and design.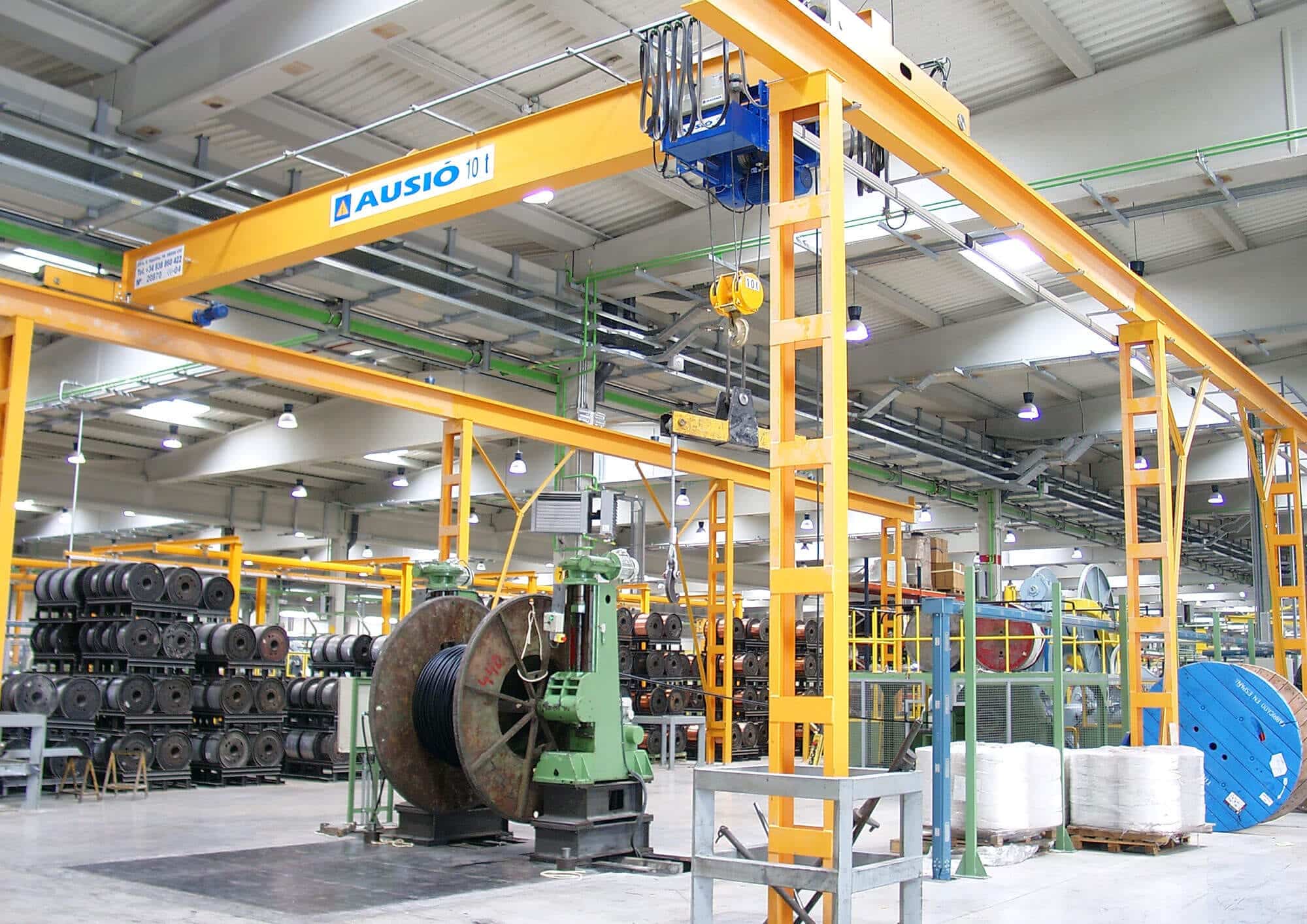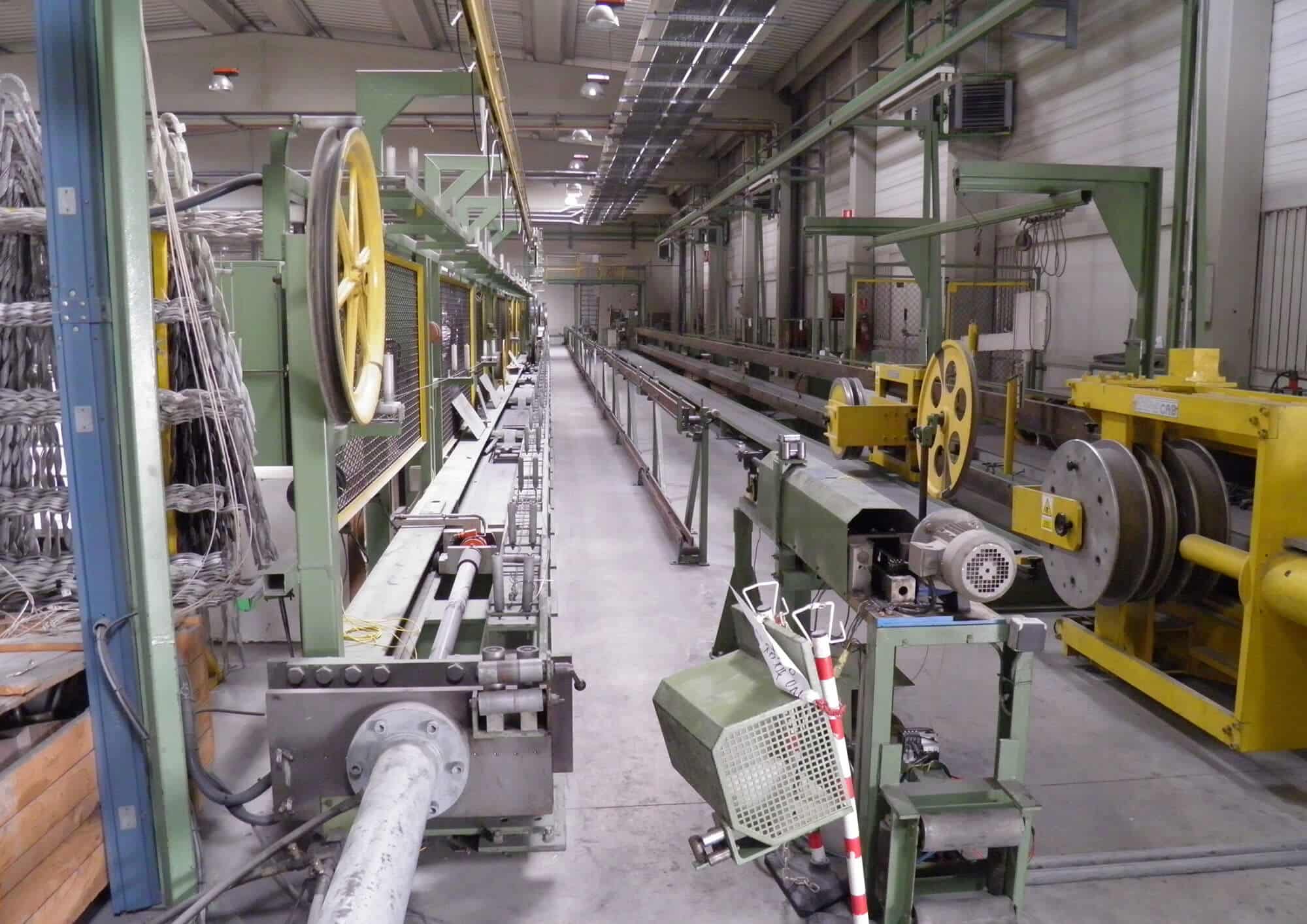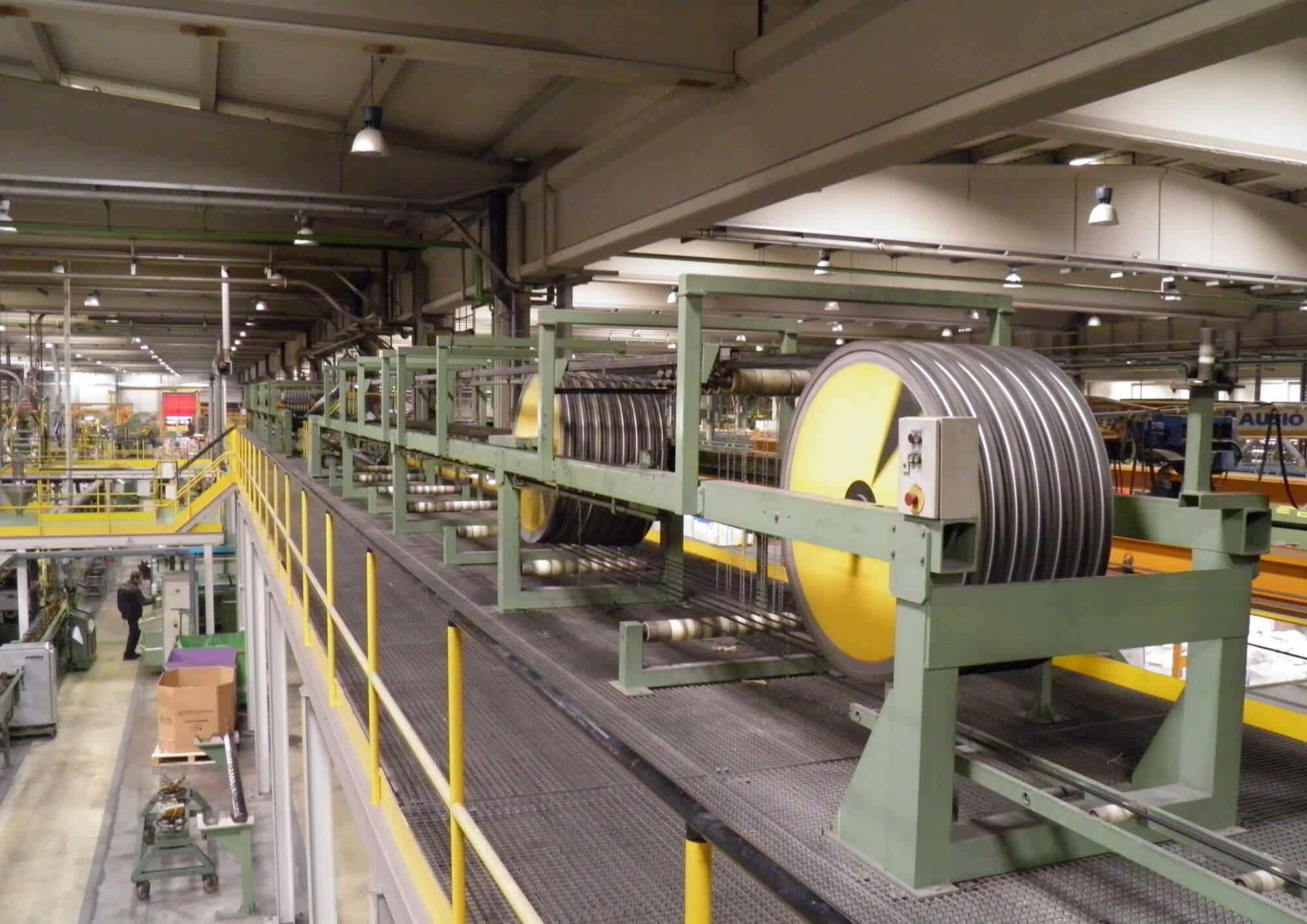 Central Barcelona
Via Augusta, 4, 08006 Barcelona
Teléfono: 932 17 56 54
Delegación Madrid
Paseo de La Castellana 259 C,
Planta 18; 28046 Madrid
Teléfono: 918 893 745