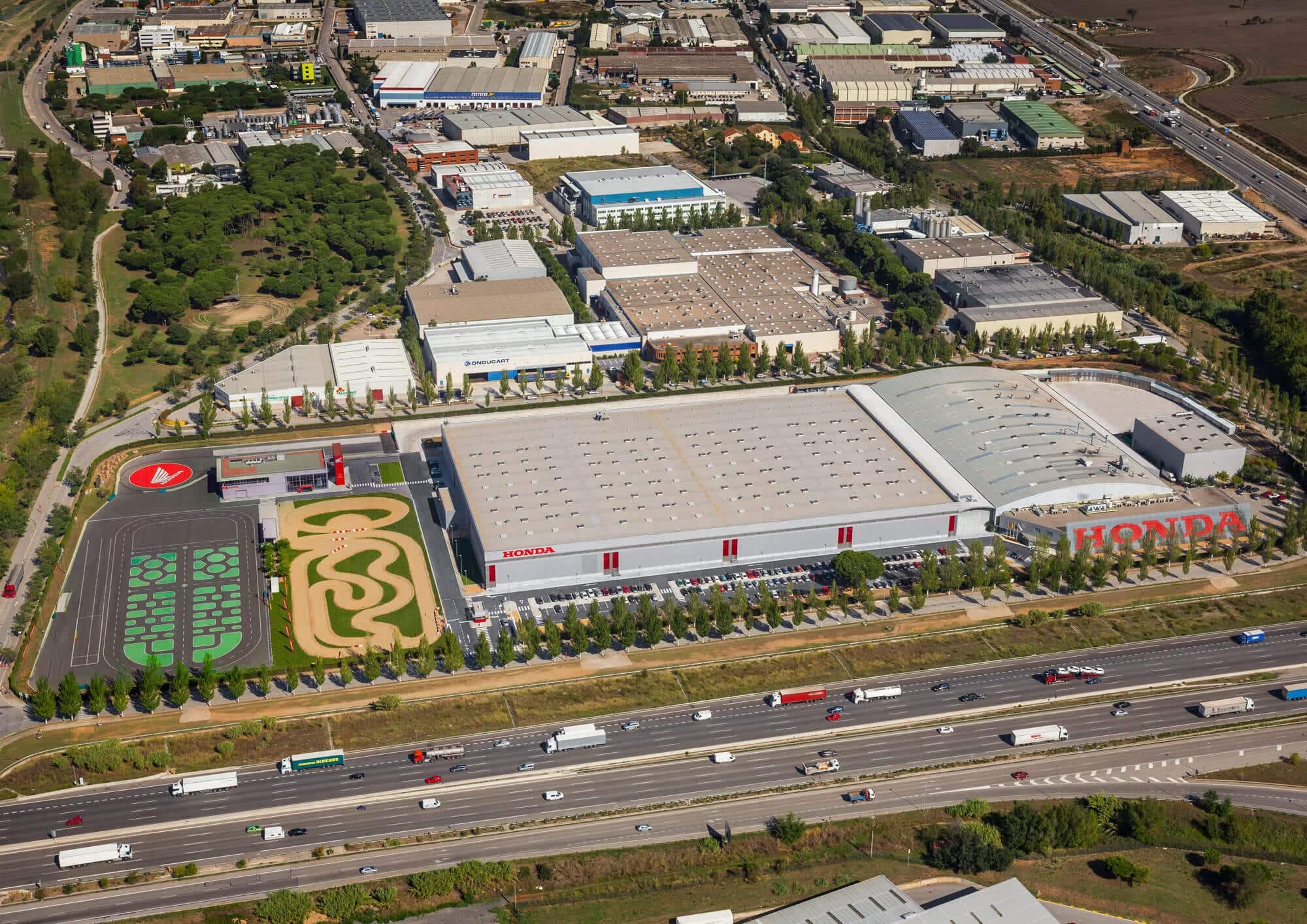 MONTESA – HONDA
LOGISTICS CENTRE
Location: Santa Perpètua de la Mogoda, Barcelona, Spain
Client: Montesa – Honda
Services: Project and construction management
Surface Area: 23.820 m2
Year: 2012-2013
HONDA, the manufacturer of cars and motorcycles, built a new drivers' training centre in Santa Perpètua de la Mogoda.
The centre has modern facilities that take up an area of 25,000m2, dominated by a building equipped with different training classrooms, simulation rooms and workshops.
There are three areas: a multi-use tarmacked track, a section with different friction coefficients dedicated to practising breaking exercises, and an off-road circuit for practising for trails.
The envelop of the building was designed taking the environment into account. It had to blend with the rest of industrial buildings that make up the Montesa motorcycle factory located on the same plot, and classified as an industrial heritage building.
It was necessary for the building to act as a viewpoint over the tracks, taking advantage of its higher perspective over the area. For that reason, Honda decided that the main facade should be glazed, which led to the selection of windows with a very low thermal transmittance.
From the first floor, you can also access the covered terrace that wraps around the conference room. The building is accessible through a double-height entrance hall that acts as a reception, exhibition and social area. On the lower floor, one also finds workshops and the area for the training of mechanics, as well as the motorcycle garage and technical areas.
The stairs set against the wall dividing the hall from the workshops area provide access to the upper floor, where different training and simulation rooms as well as the conference room with its terrace can be found. The different training rooms on the upper floor have mobile partitions, so that their size can be adapted to the needs of each group.
The building has solar panels to heat water.
Special care was taken over the selection of materials, priority being given to those that were of higher quality, environmentally speaking.
Furthermore, for the vegetation that separates the different tracks, native species that need very little watering were chosen.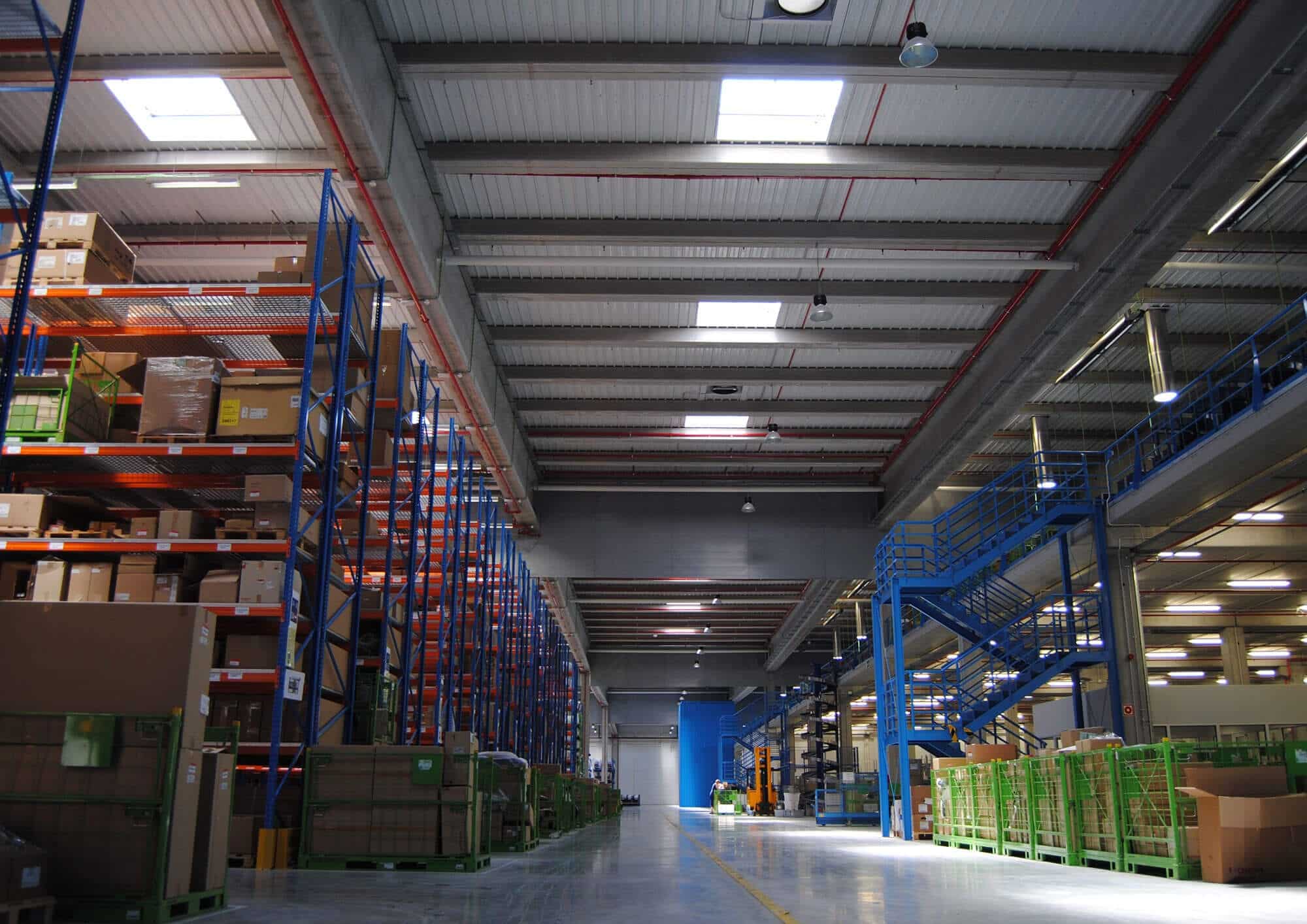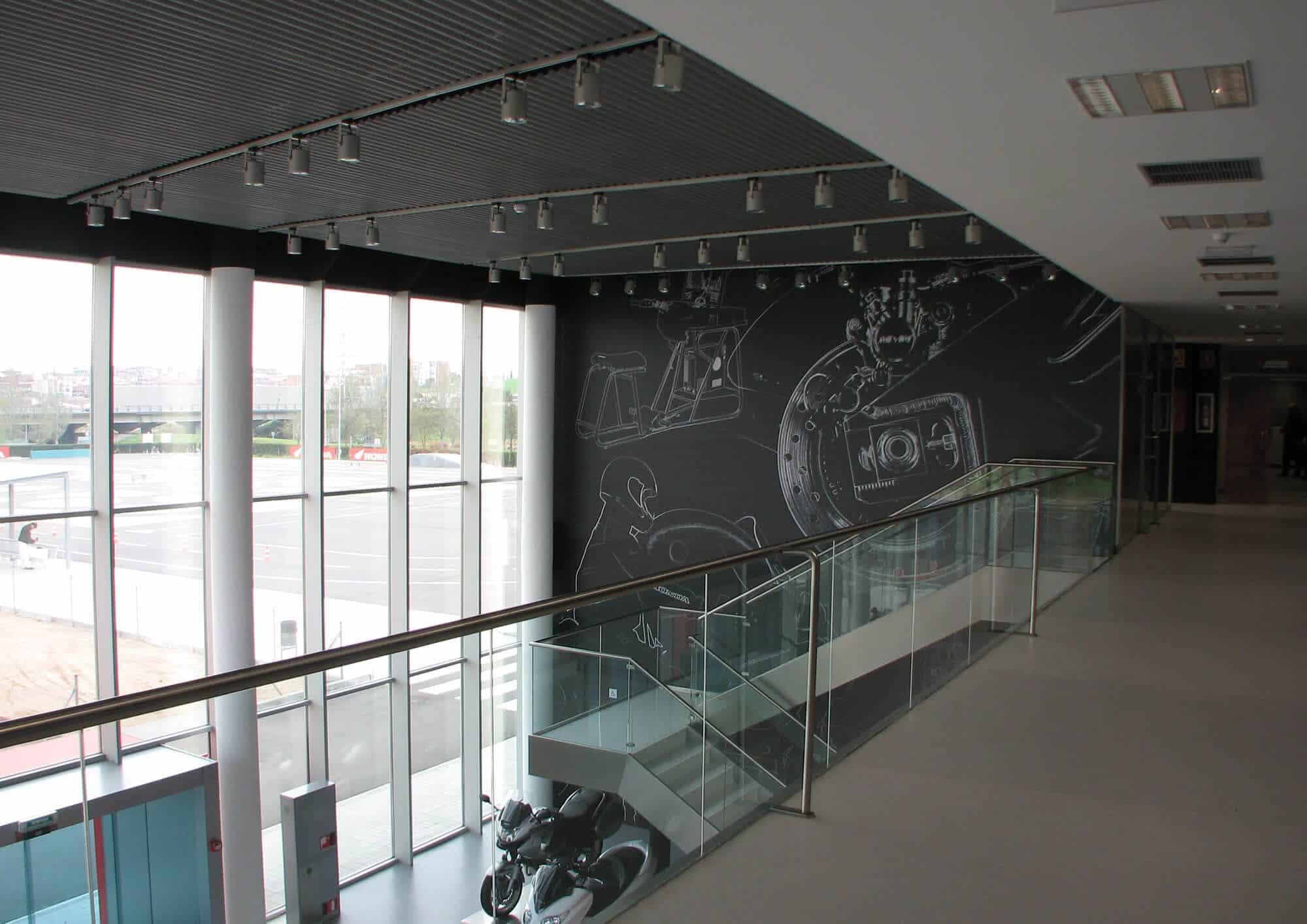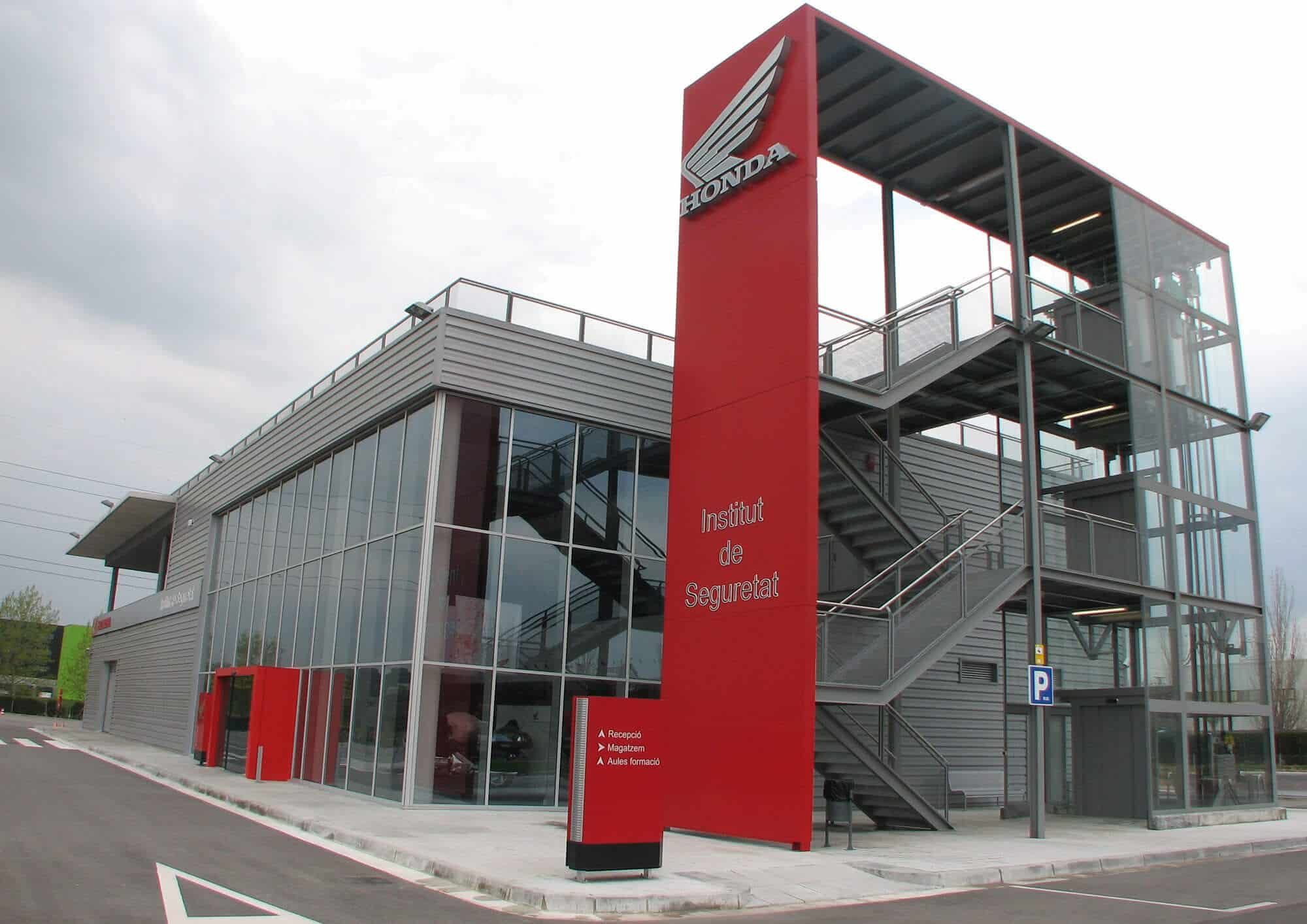 Central Barcelona
Via Augusta, 4, 08006 Barcelona
Teléfono: 932 17 56 54
Delegación Madrid
Paseo de La Castellana 259 C,
Planta 18; 28046 Madrid
Teléfono: 918 893 745