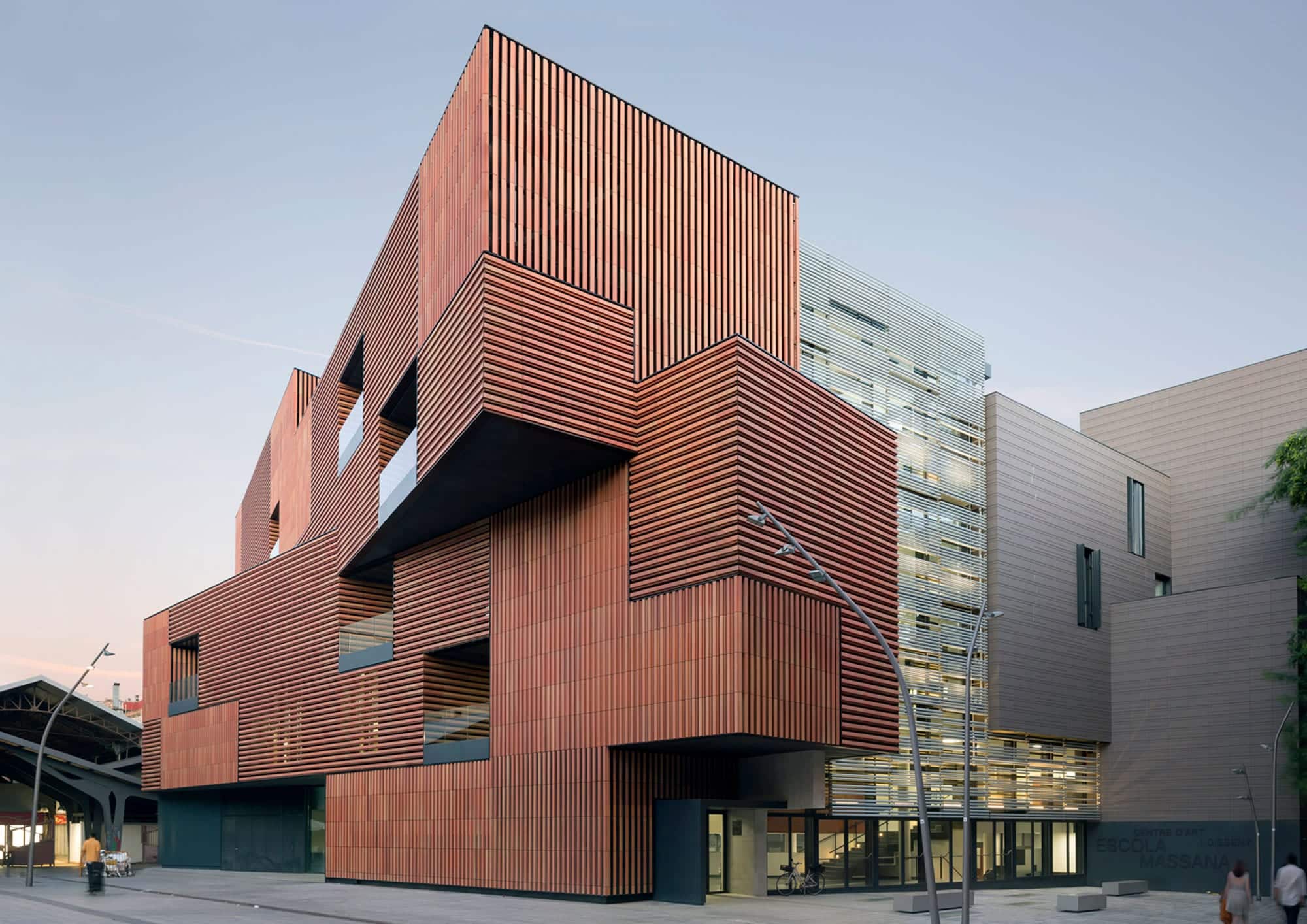 MASSANA SCHOOL, CENTRE OF ART AND DESIGN
RENOVATION OF THE SCHOOL
Location: Barcelona, Spain
Client: Estudio Carmen Pinós
Services: Architectural Project
Project and supervision of building services
Surface Area: 16. 791 m

2

Year: 2007-2017
The Escuela Massana is part of the long process of urban transformation of Plaza de la Gardunya, located in Barcelona's historical centre.
With a usable surface area of 11,000m2, the effort put into this project responds to the desire of creating a bright interior space with open connecting spaces whilst, at the same time, the exterior of the building remains in harmony with the urban fabric.
The building showcases different volumetries and façade textures as a response to the surrounding buildings.
With the aim of giving it a more unique and sculptural look and, at the same time, make it more airy, the section that faces onto the square is divided into two sections slightly rotated, creating terraces.
The inside of the school is open and unified. A terrace at the end of each area of circulation opens the building up onto the square, in response to the desire of having open spaces for connection.
Although each facade of the school can be explained by looking at its context, always diverse, and despite the fragmented geometry of the area, we think we have achieved a building with a strong, unitary presence.
The school, which is an institution that welcomes future artisans and designers, is clad in a ceramic material of large dimensions, made in an artisanal manner and unique to our building. This helped to give it its unique character and highlights the sculptural nature of the building, whilst protecting the privacy of the students.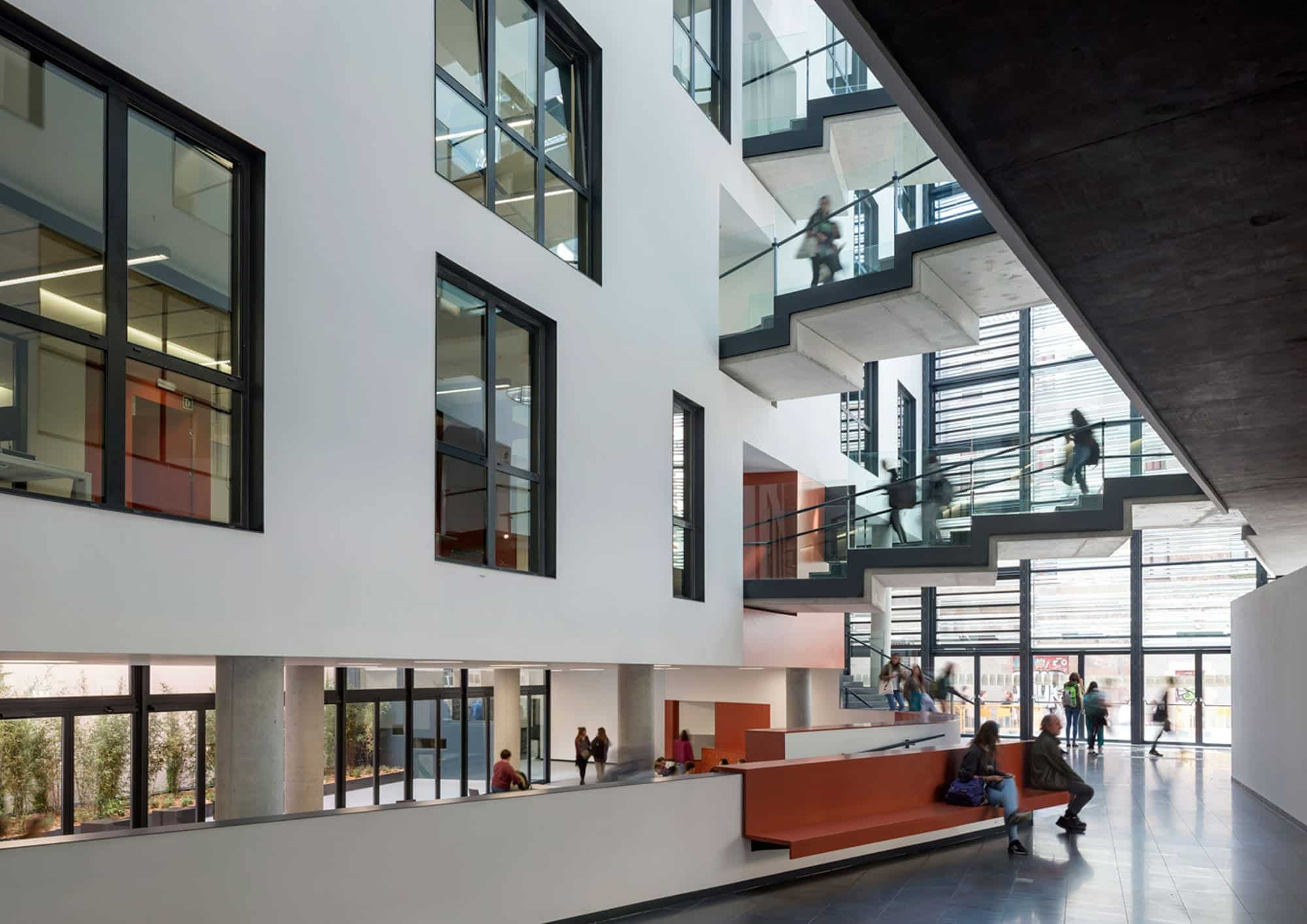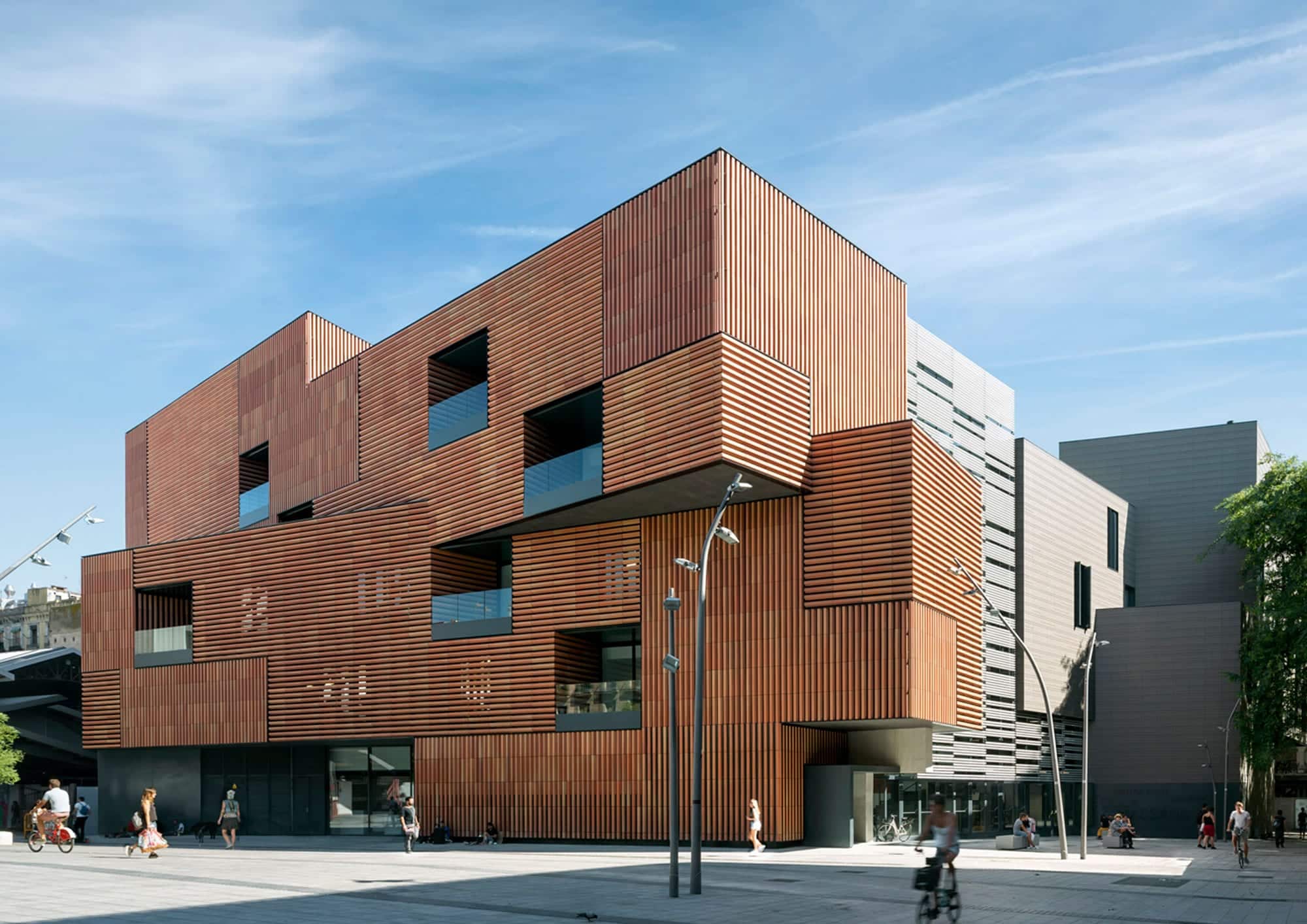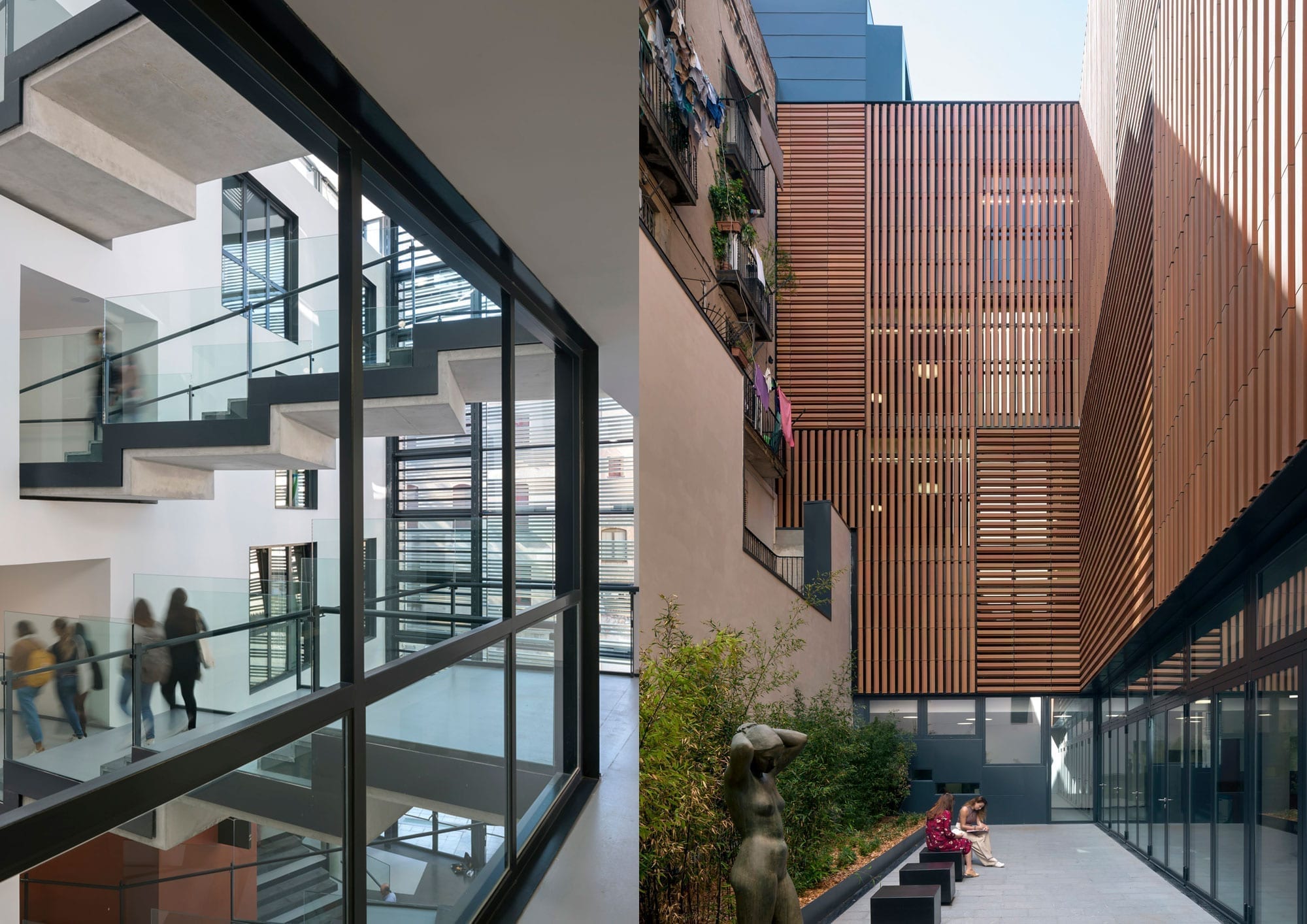 Central Barcelona
Via Augusta, 4, 08006 Barcelona
Teléfono: 932 17 56 54
Delegación Madrid
Paseo de La Castellana 259 C,
Planta 18; 28046 Madrid
Teléfono: 918 893 745