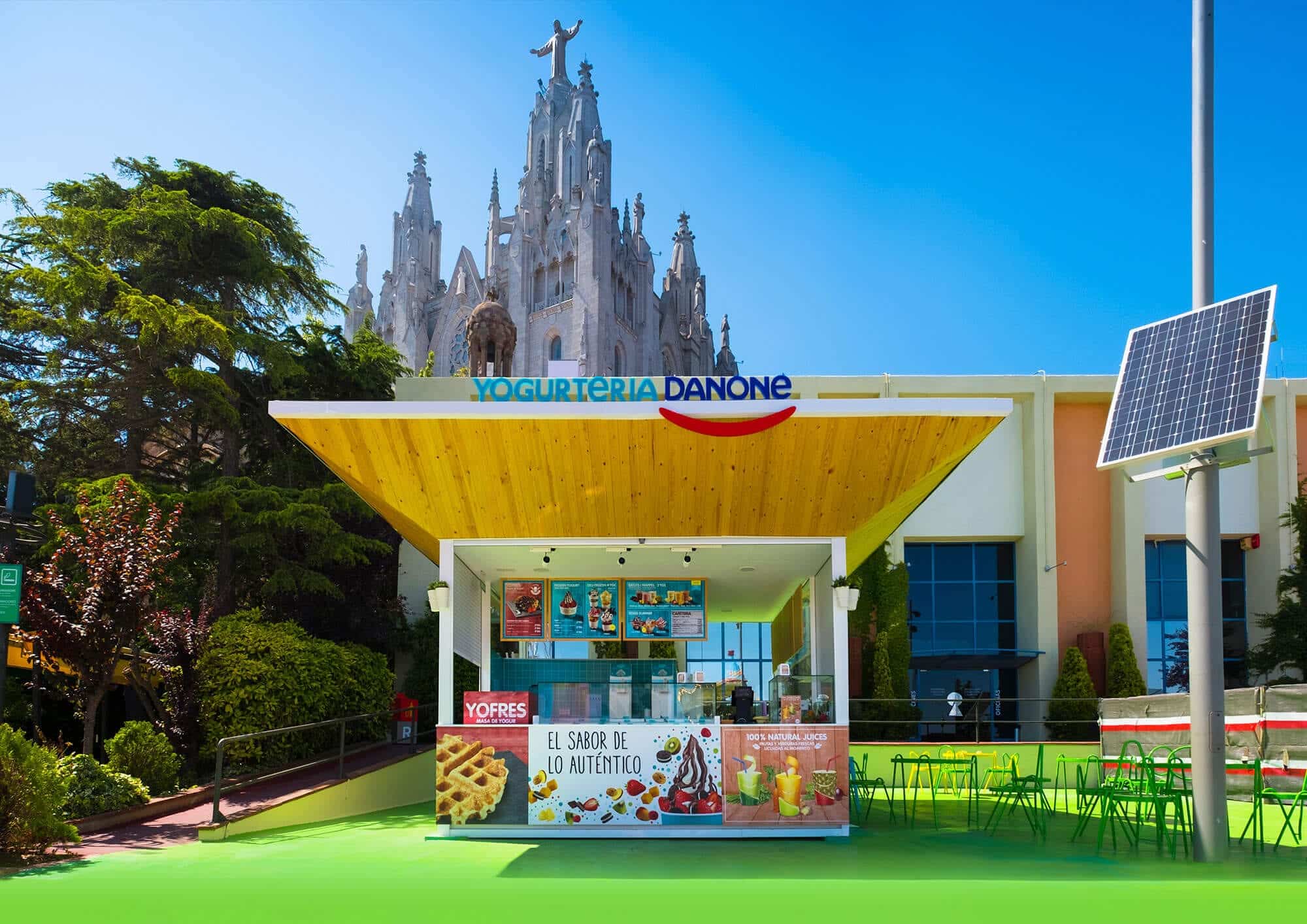 Location: Different locations in Spain and Portugal
Client: DANONE
Services: Project and construcción management
Turnkey (Acquisition and contracts of works' management)
Surface Area: Variable depending on the establishment. Normal Size: shop 30 m2  + terrace 40 m2
Year: ONGOING
The project of designing Danone yoghurt parlours goes beyond just creating a good design for the optimum functionality of the same.
The project includes construction, with minimal costs for the contracting party.
Therefore, the design was created thinking of the appropriate distribution of sales points, but keeping a close eye on the economic aspect of the construction, so that the profitability for the owners of the franchises is optimal.
In general, these are constructions made out of wood, with a metallic structure. The inside is based on stainless steel, meeting the requirements of the food industry.
Different types of sales points are created: outdoors, with roof and anti-theft enclosures; island-style with and without sitting areas for shopping centres; and street shops, for which refurbishment requires additional work.
Each type has been checked by Danone's marketing team to make sure that sales-boosting messages are clearly visible.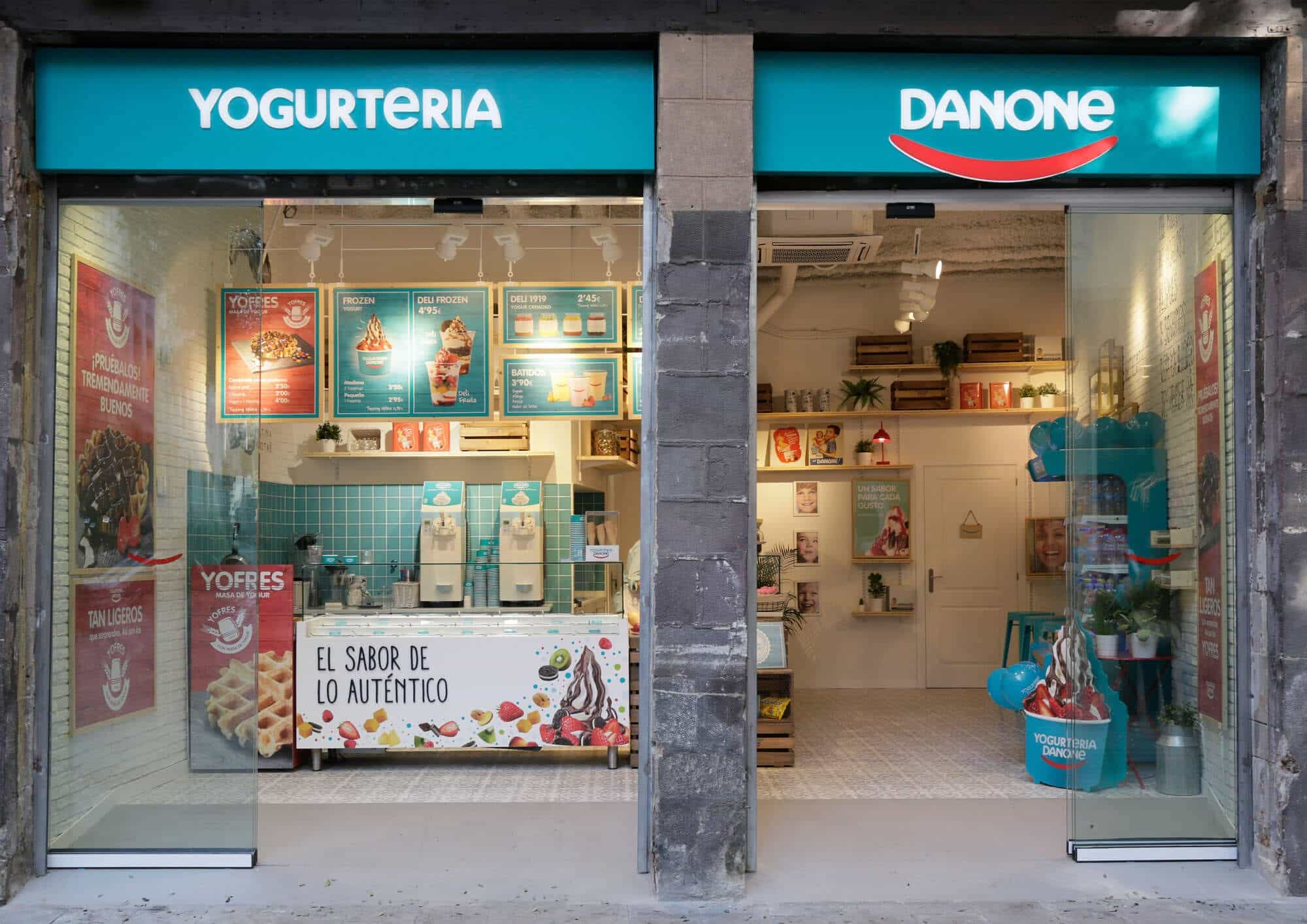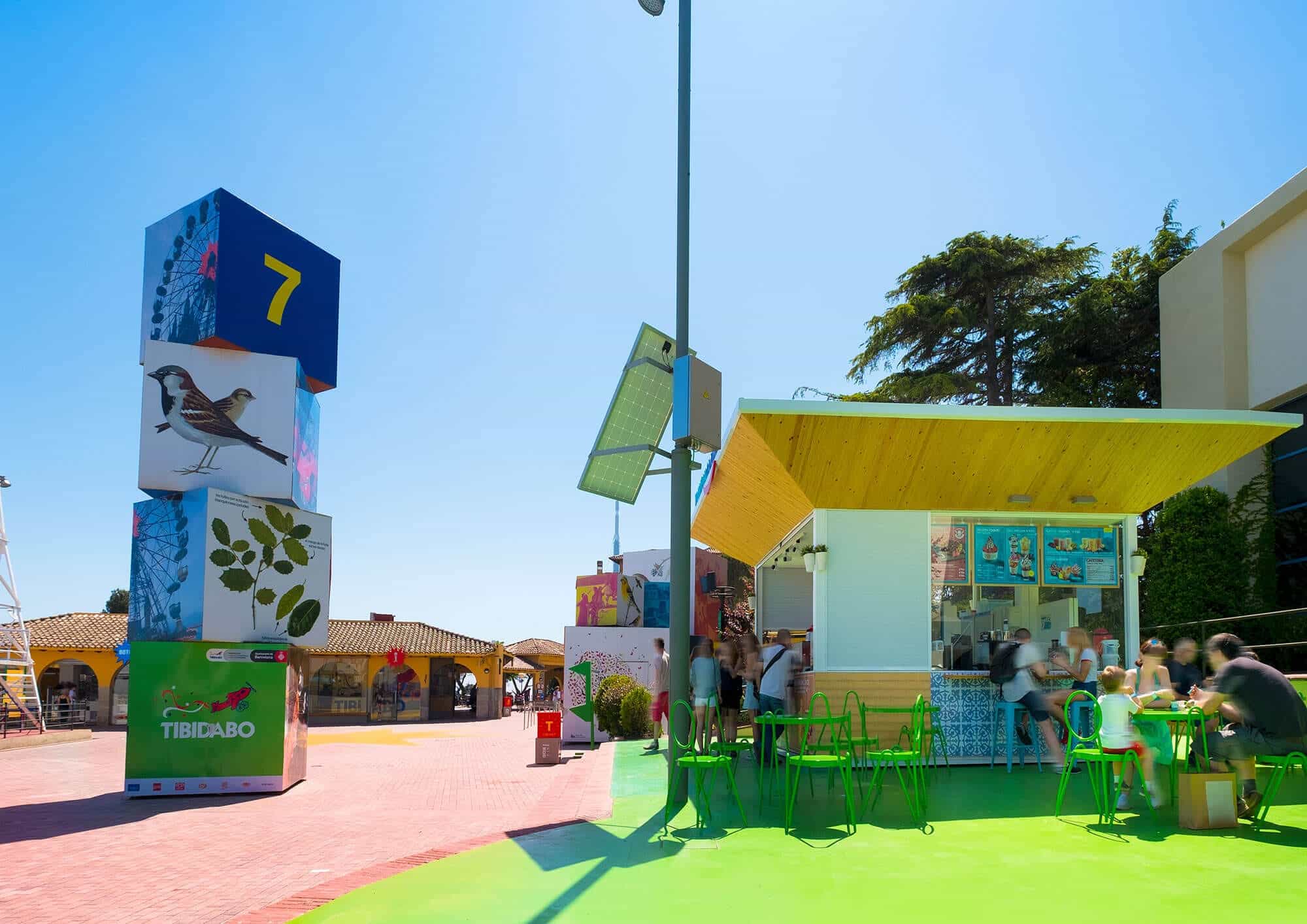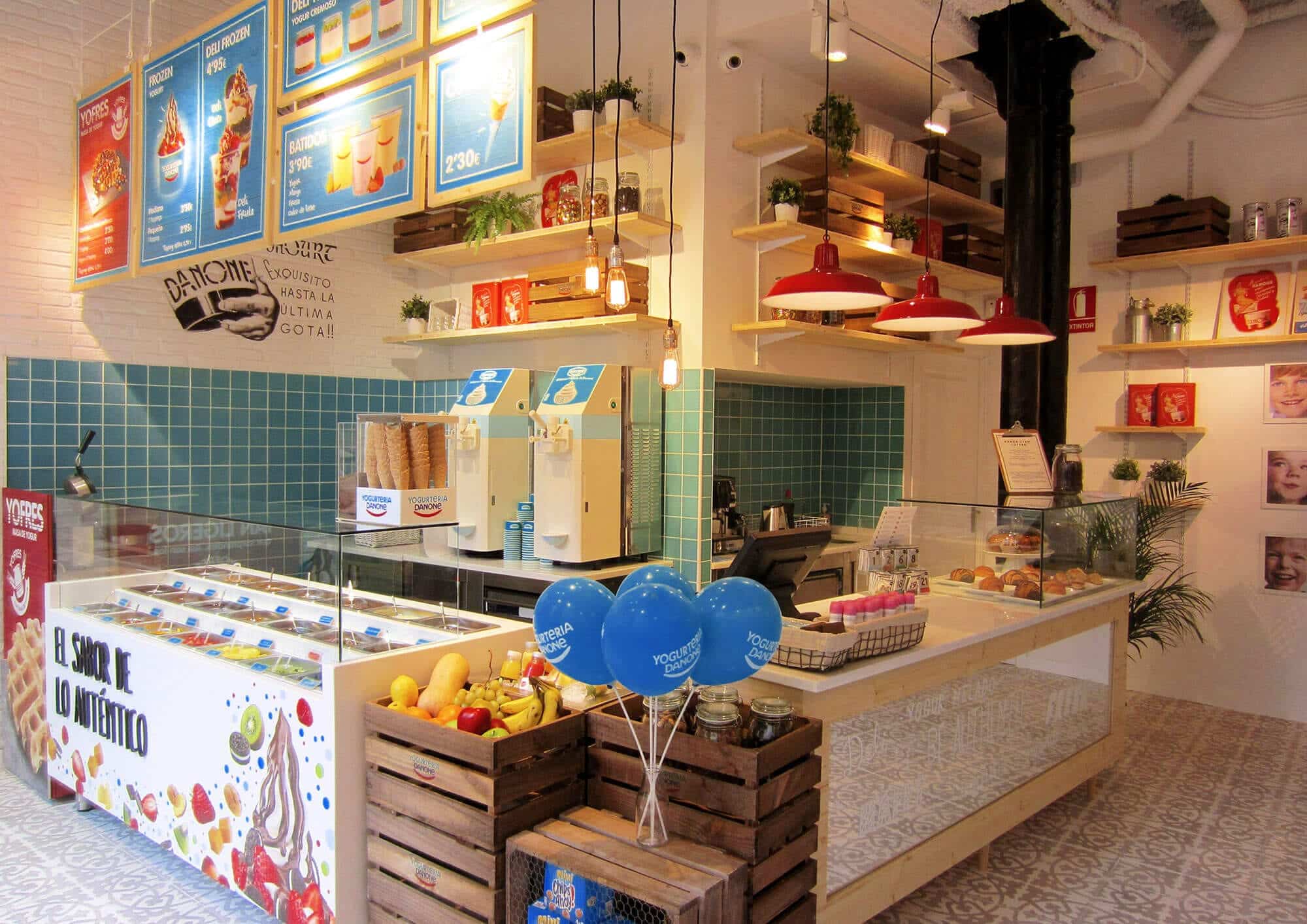 Central Barcelona
Via Augusta, 4, 08006 Barcelona
Teléfono: 932 17 56 54
Delegación Madrid
Paseo de La Castellana 259 C,
Planta 18; 28046 Madrid
Teléfono: 918 893 745