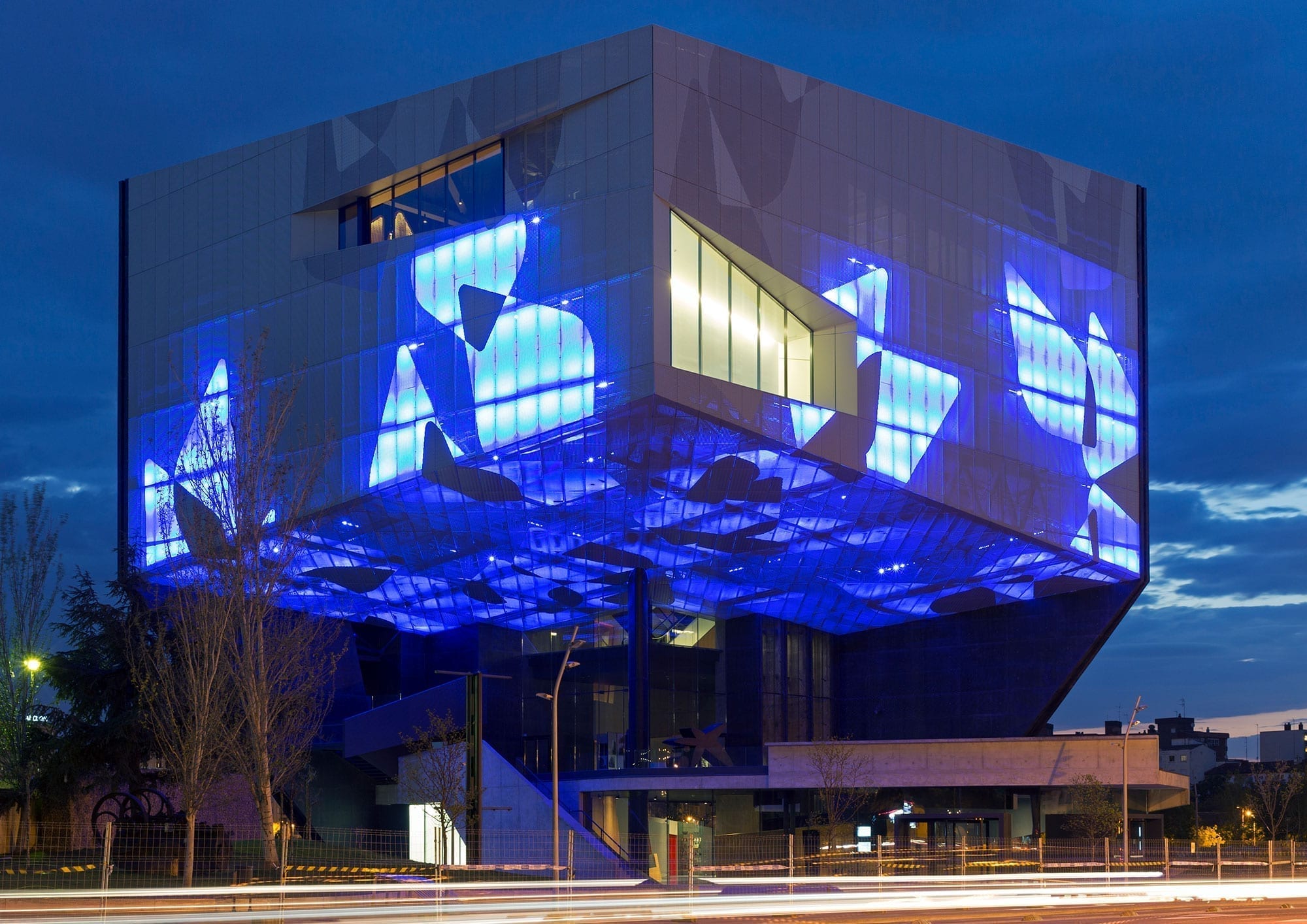 CAIXAFORUM
CaixaForum social and cultural centre
Location: Zaragoza, Spain
Client: Carme Pinós
Services: building services project and construction management
Built architectural project
Safety and health
Construction management
Environmental licence
Surface Area: 7.061 m2 (Building). 7.700 m2 (Urban Planning).
Year: 2012-2014
Caixaforum Zaragoza is a cultural, social and community centre, part of the social works of La Caixa bank, promoting knowledge and growth amongst people of different ages, in different situations and from different backgrounds.
Taking these characteristics into account, Indus focused on a "design for everyone", with different elements that allow disabled people to enjoy the building.
The new building has a unique structure with two cantilevered sides to it stabilising the building. The main objective of this structure is to build city, and, by living the building, to feel part of it, of Zaragoza.
This aspect was achieved by raising the rooms to free up the lower floor with the most open, transparent spaces: the lobby and shop.
The intention was to create a public space and bring the park closer to the city, passing underneath the building. At night, this space is lit up with drawings that were achieved by piercing the outer facade, which also hides the structure that supports the higher rooms.
Below the raised and semi-buried hall, there is a garden which the auditorium empties out into, a place that can also be used as a reception room, and an area for al fresco catering.
This means that the auditorium situated in the semi-basement connects directly to the city thanks to the garden.
In the highest section of the building, with views out to the new urban park and over the city, you will find the cafeteria and the restaurant. On the same level, but on the opposite corner, is a terrace that, just as the restaurant on the inside, has fantastic views out to the river, and to the Zaragoza Expo.
Lots of activities take place at the Caixaforum. Each of the areas was designed to cater to a complex program, and to the possibility of adaptation to the different activities, and the current and predicted needs. The key concept was maximum flexibility.
It is important to highlight the fact that the design of the building has rigorously followed the current legislation regarding criteria for energy efficiency, and has taken it even further.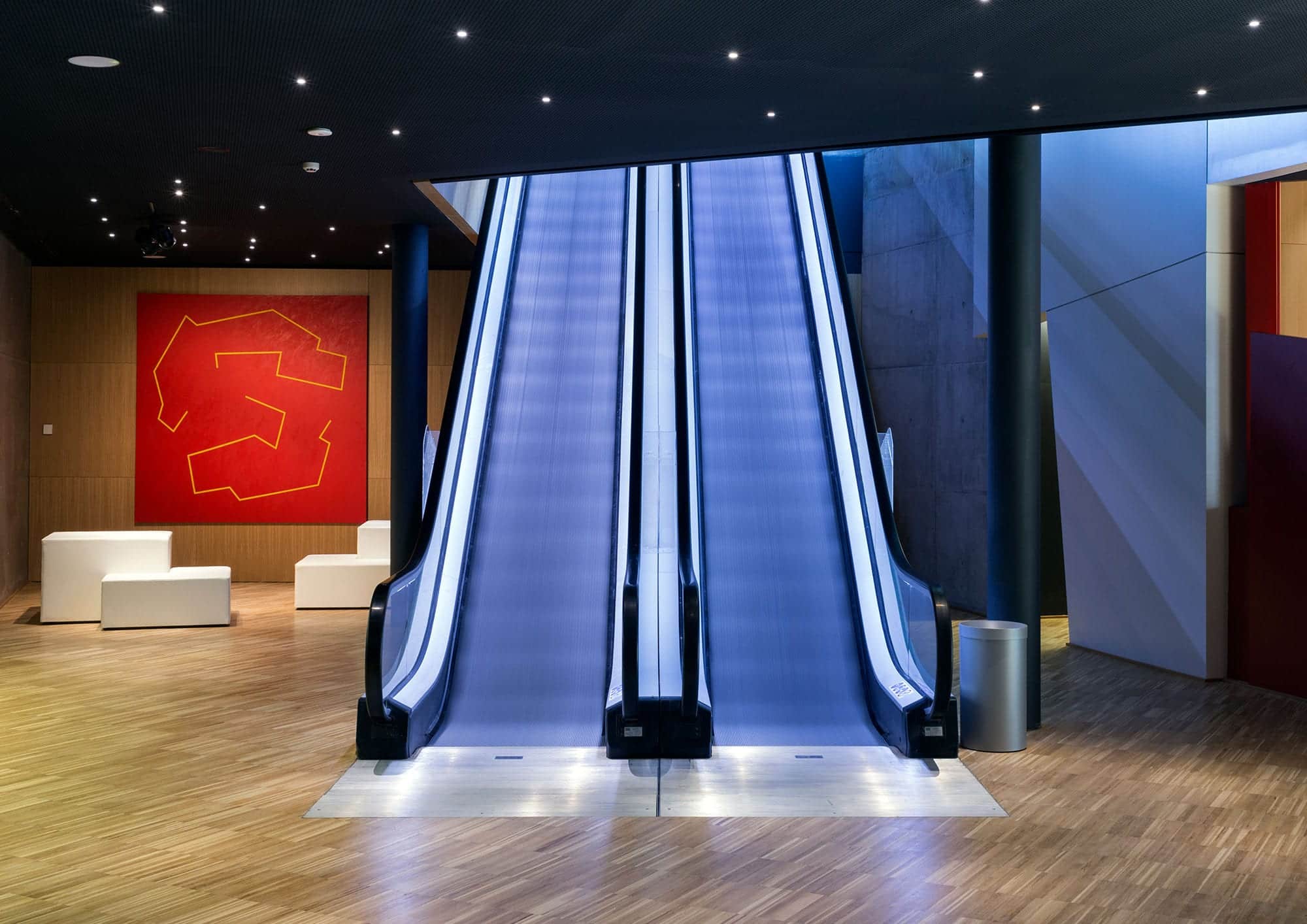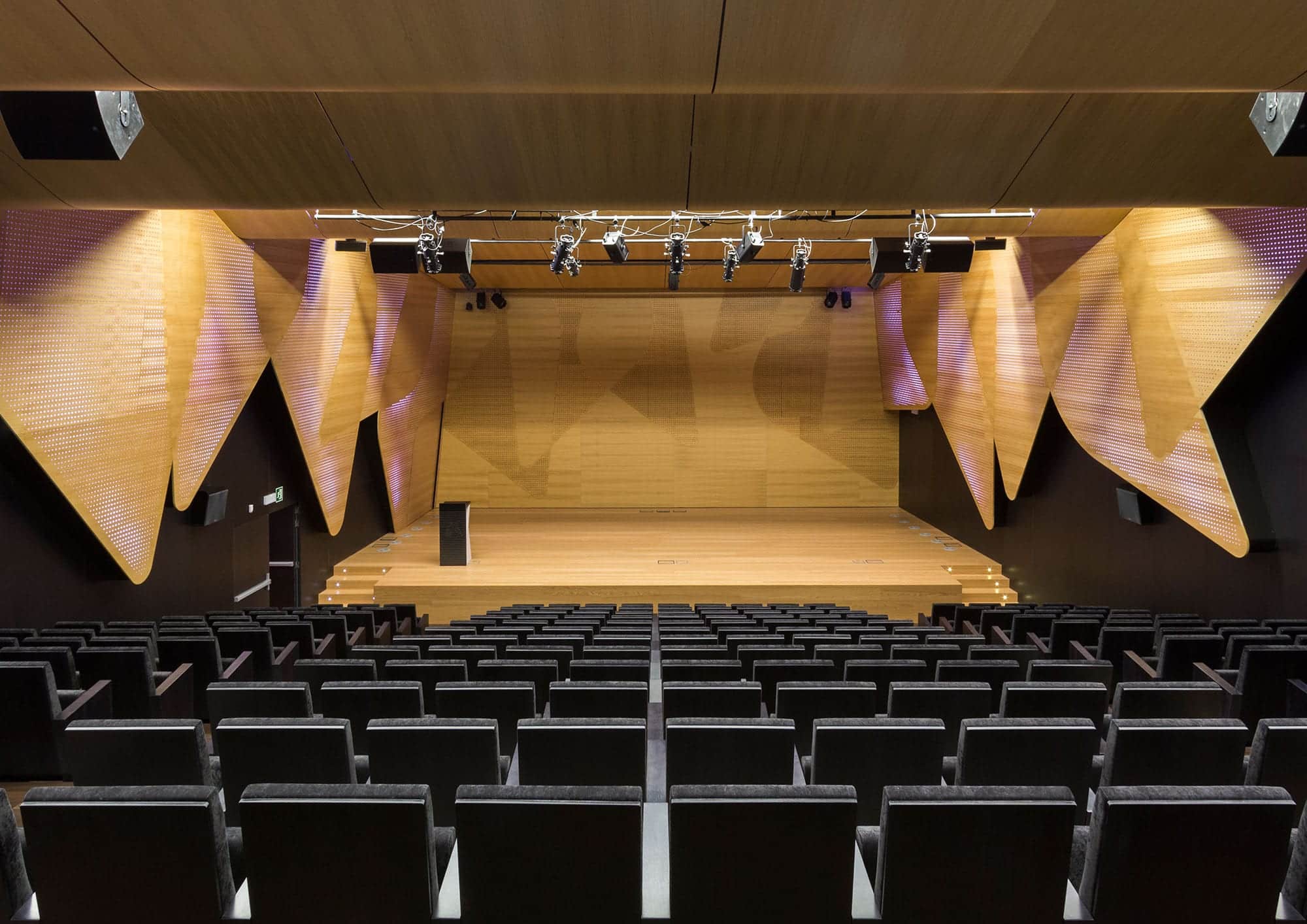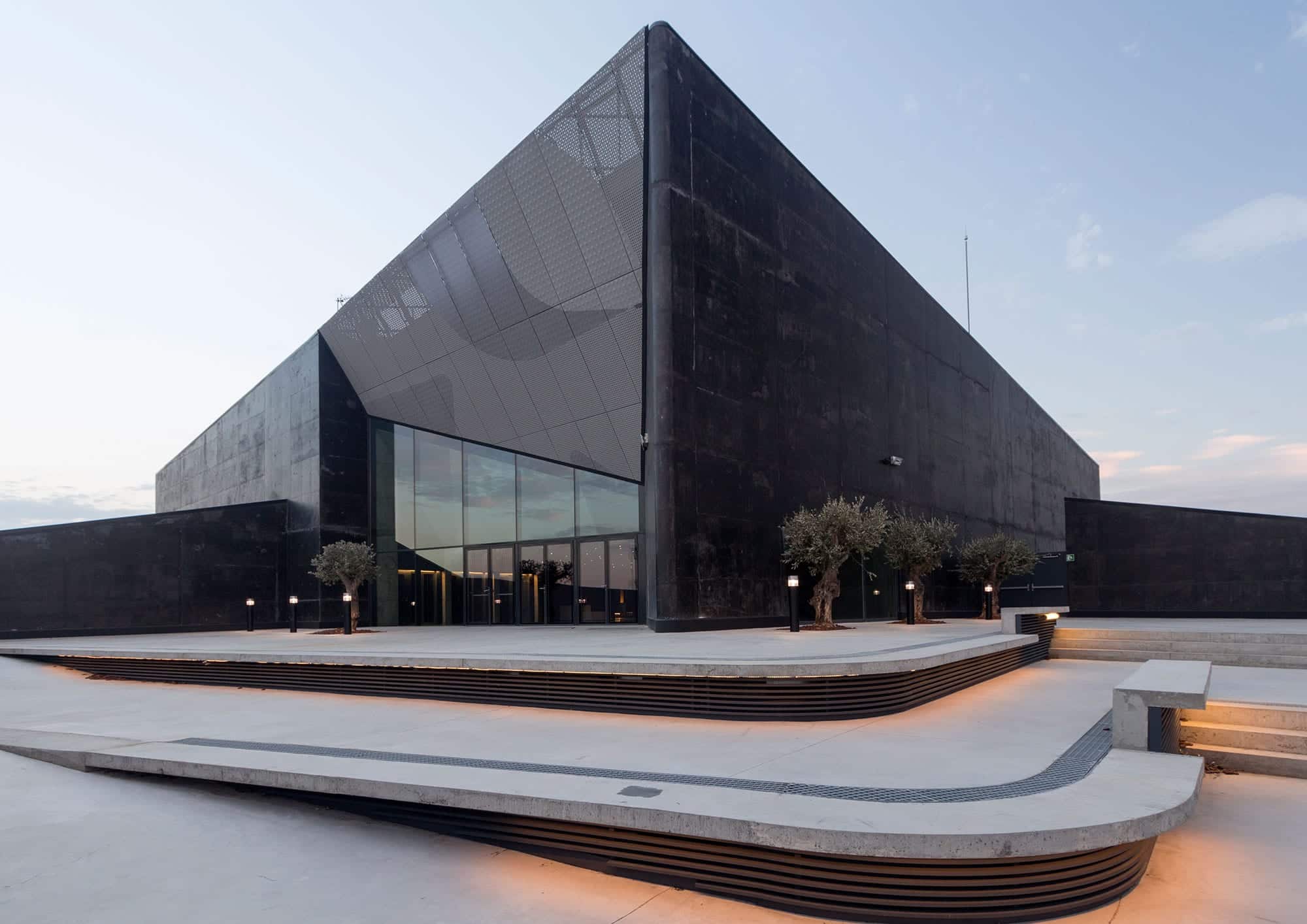 Central Barcelona
Via Augusta, 4, 08006 Barcelona
Teléfono: 932 17 56 54
Delegación Madrid
Paseo de La Castellana 259 C,
Planta 18; 28046 Madrid
Teléfono: 918 893 745