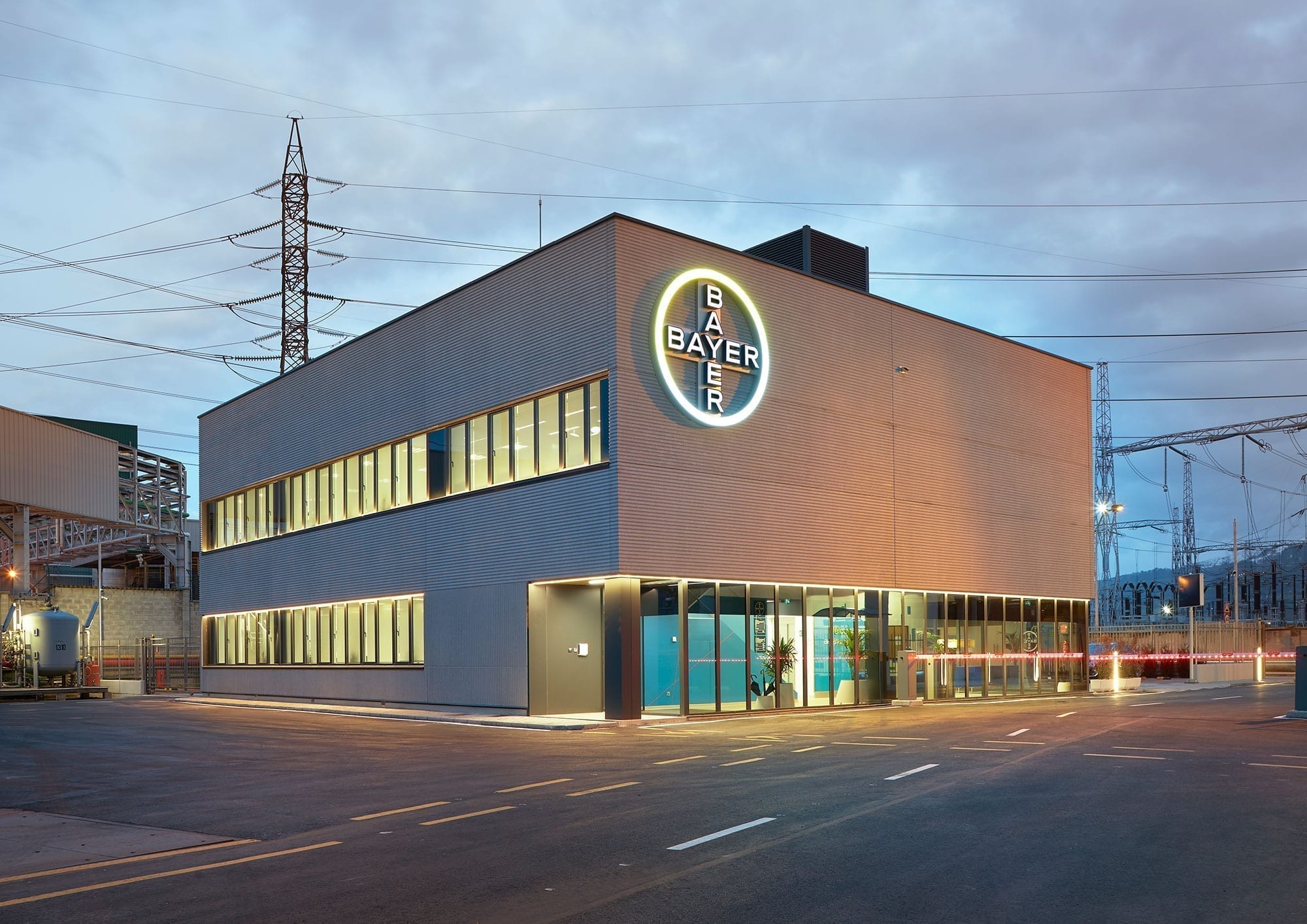 BAYER
New office building
Location: Langreo, Asturias, Spain
Client: BAYER
Services: Project, construction and energy certification
Surface Area: 726m2
Year: 2017-2018
Indus completed the project and construction management of the office building intended for Bayer's management and engineering department in just 7 months.
During this period, and thanks to a successful teamwork, the servicing of the equipment, the demolition of the old office building, and the surrounding urban development were completed.
The new building was created using pre-fabricated elements to reduce the construction time as much as possible and deliver a high standard of finishes and quality. Furthermore, the use of pre-fabricated elements helped to considerably increase the level of safety of the works.
We looked for a prefabricated tongue and groove panel solution for the facade, and an integral thermal bridge breakage, with a high index of thermal insulation.
Special attention was taken on the selection of the joinery, with low solar and thermal factors, that, along with the form and orientation of the building, contributed to minimising its thermal demand.
The facilities were designed selecting the most efficient equipment possible (ESEER of 2.19 for the cooling unit and LED lighting technology) to guarantee an A+ Energy Classification.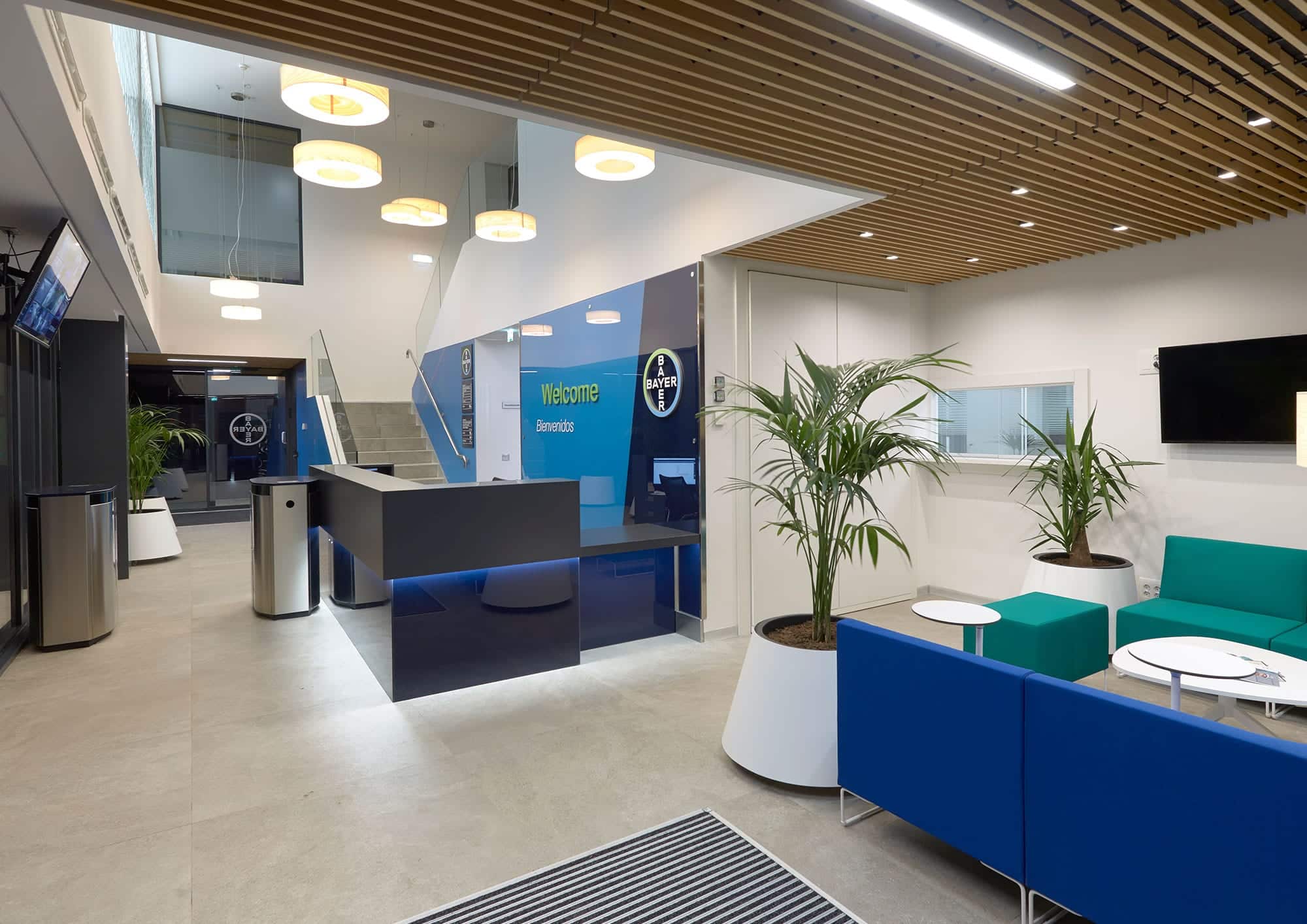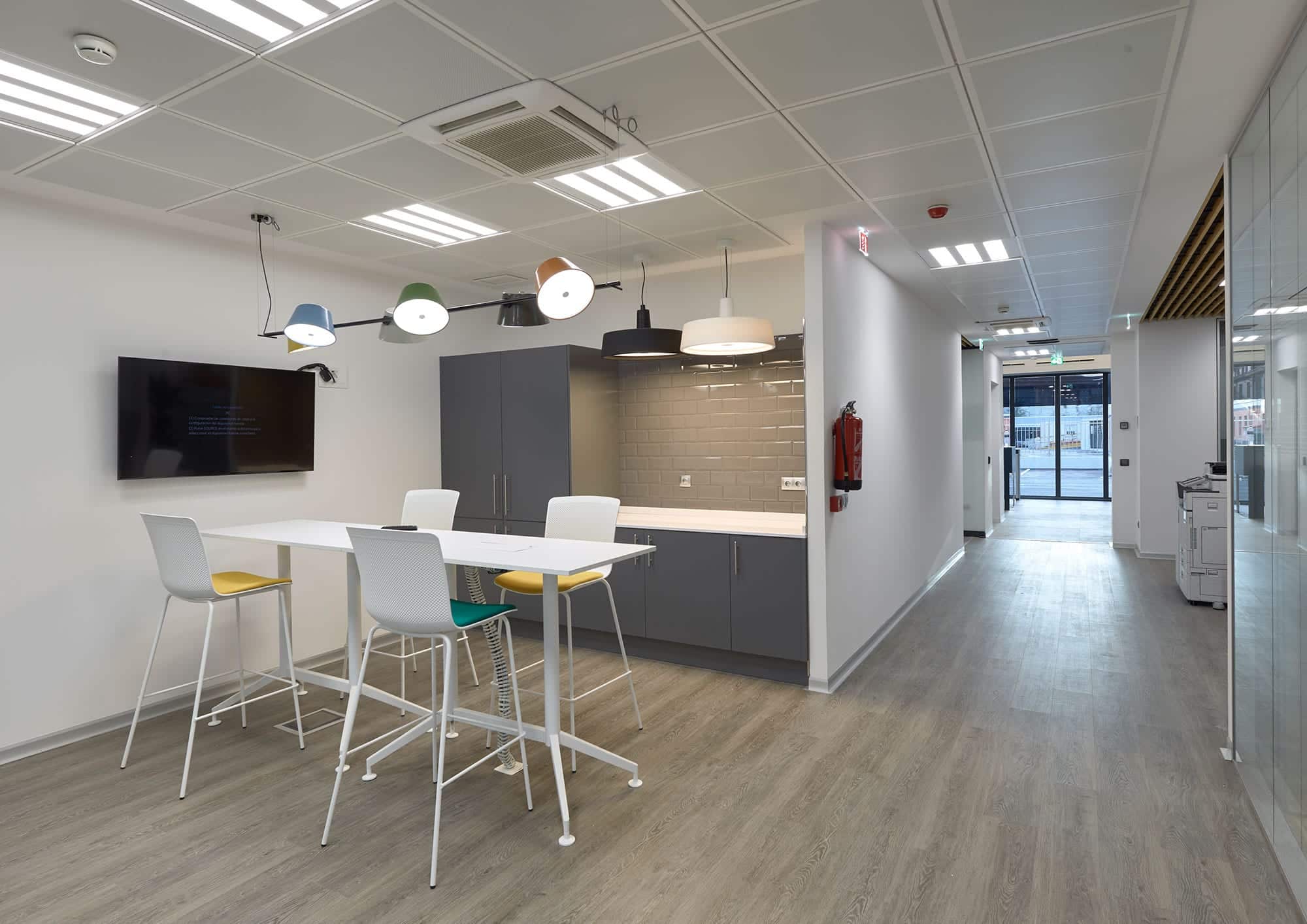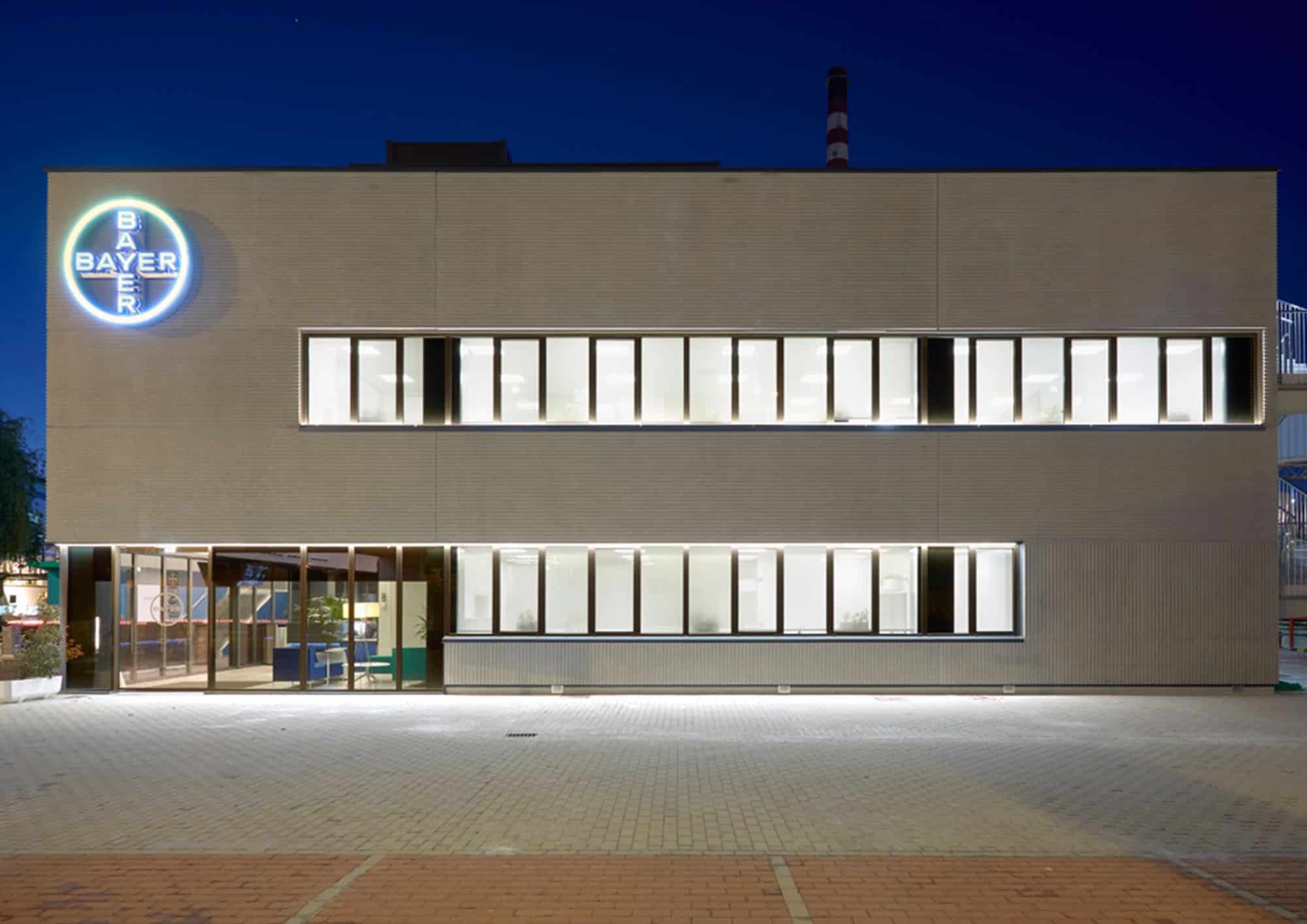 Central Barcelona
Via Augusta, 4, 08006 Barcelona
Teléfono: 932 17 56 54
Delegación Madrid
Paseo de La Castellana 259 C,
Planta 18; 28046 Madrid
Teléfono: 918 893 745