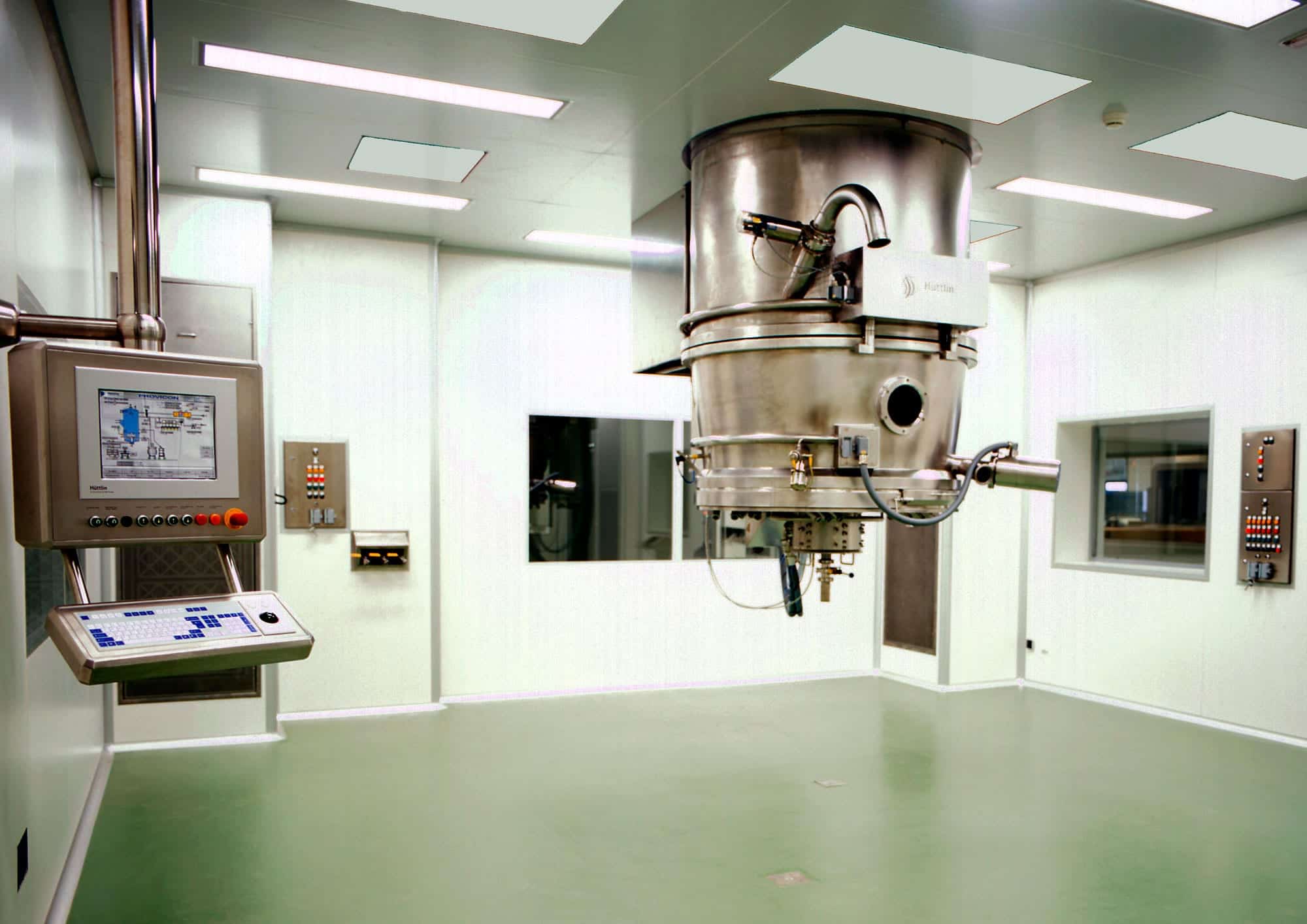 ESTEVE
Pilot plant and R&D centre
Solids production plant 
Expansion of the R&D laboratory
Location: Martorelles / Barcelona, Spain
Client: Esteve
Services: Expansion and remodelling of the pilot plant building in the research centre, with new laboratories, small-scale production areas, offices and social spaces (dining areas, kitchens, meeting rooms…)
Surface Area: 2900 m2 + 3800m2 + 500m2
Year: 2003 – 2008
Esteve Química had a production plant of active ingredients in Barcelona, where it had located the research, development and innovation centre.
They decided to expand this centre into an adjacent space which, until then, had been a warehouse.
This project is, therefore, the conversion of that industrial space into an R&D&I centre for active ingredients for the pharmaceutical industry.
The conversion included dividing the space into two floors and connecting it to the existing research centre.
Therefore, there are now two modern organic synthesis laboratories and analytical laboratories, and a unit for hydrogenation and reactions under pressure. They are all fully equipped and allow for the synthesis and development of a wide range of chemical reactions in an effective, safe environment.
Furthermore, it includes a pilot plant for the first batches to be made on an industrial scale, which takes all of the industrial parameters into account; as well as a clean room for the isolation of the final product, equipped with a fully automated crystalliser, a centrifugal machine and a rotating dryer.