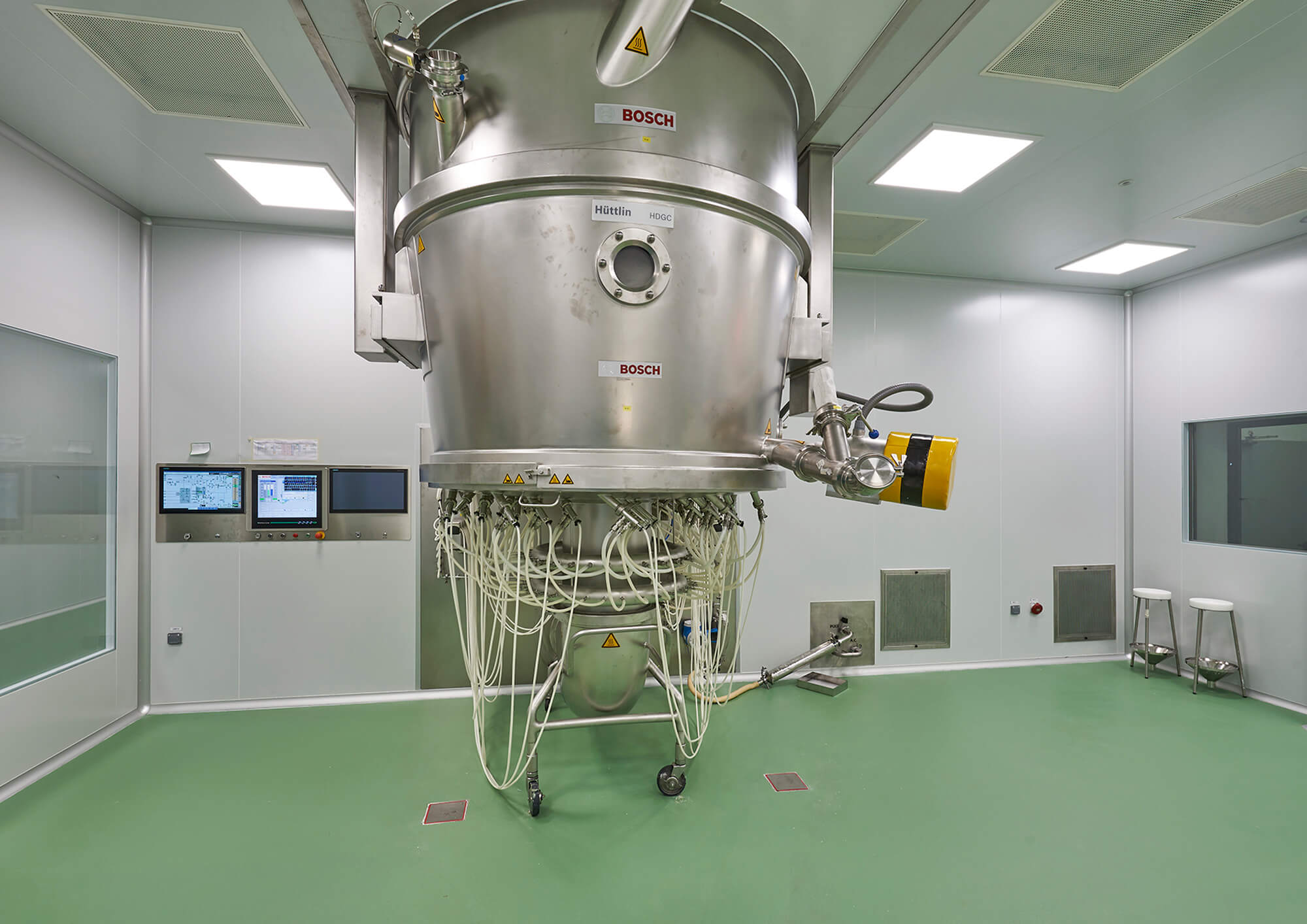 ESTEVE
Pilot plant and R&D centre
Solids production plant 
Expansion of the R&D laboratory
Location: Martorelles / Barcelona, Spain
Client: Esteve
Services: BUILDING PERMIT APPLICATION DOCUMENTS, CONSTRUCTION DOCUMENTS AND PROJECT MANAGEMENT FOR THE EXTENSION OF PRODUCTION FACILITY
Surface Area: 2900 m2 + 3800m2 + 500m2
Year: 2017 – 2019
Indus has managed the plant extension project in Martorelles (Barcelona) for Esteve.
We have expanded the production plant, intended for the creation of solid product and associated areas, by 2000m2.
The building permit application documents, construction documents and project management for the extension of the production facility, to house a new manufacturing area on three levels, has been carried out.
Additionally, the existing power plants and central cooling station have been expanded.
Furthermore, a new accessible services' rack has been built which links the new manufacturing areas and provides them with services.